At ServiceMaster EMT, we can help you combat the most frustrating form of property damage; vandalism. Because this is not a common cause of property damage, such as fires, floods, and storms, vandalism is a type of property damage that cannot be prepared for. The amount of damage that results from vandalism varies due to the act and how this act was committed.
ServiceMaster EMT serves the Kingman, AZ area with vandalism and property damage restoration services. Our technicians are fully equipped to restore your property after experiencing this type of damage.
Vandalism Cleanup in Kingman, AZ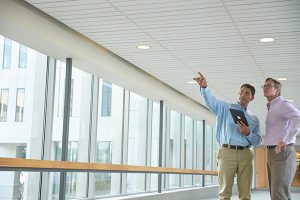 Going through any kind of property damage can be frustrating, especially when the damage is done directly by a malicious individual. Property damage of this type is tackled effectively by our technicians using their knowledge and training in disaster restoration. Utilizing our advanced cleaning equipment, we can make the transition back to normal a stress-free process. Also, if any furnishings or structural elements were damaged from the vandalism, we will repair them.
If the unfortunate event that vandalism has caused damage to your home or property, contact ServiceMaster EMT, and take the following steps to limit the amount of damage:
If the building or home has debris on the outside, wash away the residue as soon as possible
Scrape any food debris instead of rubbing it off of carpeting and walls
Vacuum small glass pieces or remove with a broom depending on size
Before cleaning, document any and all damage
While limiting the damage, please avoid doing these things to let the experts do their best work:
Please do not try to clean chemical stains
Please do not try to use any damaged electrical appliances
Please do not throw any damaged items away, as our experts could use them to help with repairs
Please do not clean any fabrics, as our experts are trained specifically to do this
If you find that your home or property has been affected by vandalism, contact ServiceMaster EMT for vandalism and property damage restoration services in the Kingman, AZ area. Our technicians are trained and prepared to restore and repair property damage caused by vandalism and will get your home or property back to normal.
Contact Us
We are available 24/7 at (702) 786-1999 for more information about our property damage and vandalism restoration services.
---
Related Property Restoration Services:
Property Damage Cleanup Las Vegas and North Las Vegas, NV
Property Damage Restoration Henderson, NV
Property Damage Restoration Services Laughlin, NV
Property Damage Restoration Company Bullhead City, AZ
Property Damage Cleanup Services Lake Havasu City, AZ
July 8, 2020
David Ayres
Las Vegas, NV
I have been very satisfied with the service and thoroughness of the personnel I have dealt with at a time when we needed help. They were guiding and professional in explaining the 'process' to get us through the needs of the developing "project fix". The timing was great to go from one step to the next. We dealt with Brandon with the initial field work and now with Tina at the stage where we need the coordination of the demo crew and scheduleing for remediation.
More Reviews