888-915-8868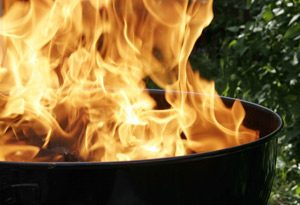 Fires are very dangerous and destructive disasters that usually happen in an instant and they quickly cause extensive damage within a home or building. The flames char the affected surfaces and cause synthetic materials to produce corrosive byproducts that along with soot from the smoke can spread damage throughout the home or building that will become permanent without quick enough restoration services. RestorationMaster provides fire damage restoration services to help homes and businesses in Fresno, CA that have been affected by a fire recover from the damage. We are on call 24 hours a day and respond within 2-4 hours of your call to help mitigate the damage.
The biggest concern with fire damage is that it can become irreversible without swift cleaning and restoration which makes it extremely important to call RestorationMaster as soon as possible. The damage will keep spreading after the fire is out as soot from the smoke settles throughout the home and the corrosive byproducts from burned synthetic materials can also cause etching onto various surfaces.
At RestorationMaster, our technicians have been trained and certified to carry on RestorationMaster's 60 year legacy of providing effective fire damage restoration services for homes and businesses. The cleaning products, equipment, and methods we use are the best in the industry and we get the job done quickly and efficiently to get your home or business back to its original condition. We also work closely with local insurance providers and we can help you file fire damage insurance claims.
If your home or business has sustained damage in a fire, these tips will help you begin to recover from the damage:
What to Do After a Fire
Remove any area rugs to prevent further damage from the soot.
Dispose of all open food containers because of possible contamination.
If you lose power, clean out the inside of your refrigerator and prop the door open for drying.
Submit your smoke damaged clothing and fabrics to a professional that provides restoration dry cleaning.
If your furnace uses forced hot air, change the air filter and put a damp cheesecloth over the return and supply registers to help remove loose soot from the air.
If the outside temperature is higher than 60 degrees, open the doors and windows to air out your home.
Contact RestorationMaster immediately for fire damage restoration services to prevent permanent damage from the fire and soot.
What Not to Do After a Fire
Do not attempt to clean soot from your walls because improper cleaning methods will compound the problem.
Do not attempt to clean soot damaged carpeting or upholstery, these materials require professional cleaning.
Do not use electrical appliances until they have been inspected and declared safe to use.
Avoid using ceiling fixtures on a wet ceiling because that could result in a short circuit.
Avoid touching wood, upholstery, or drywall with soot damage because the oils from your hand can penetrate these materials and make the damage worse.
When a fire occurs, you should make sure that everyone has evacuated safely and immediately call RestorationMaster for fire damage restoration. Our technicians respond within 2-4 hours of your call in Fresno, CA to clean up and restore homes and businesses that have been damaged by a fire. You can reach us anytime 24 hours a day at 888-915-8868 for emergency fire damage restoration in Fresno, CA.