RestorationMaster
Fires almost always happen without warning and if a fire occurs in your home or building, you must react quickly after ensuring that everyone has evacuated safely. An extensive amount of damage can result from a fire as soot and corrosive byproducts spread beyond the damage from the flames to cause tarnishing and etching. RestorationMaster provides fire damage restoration services in Merced, CA to clean up and restore damage caused by fire. Our technicians will arrive within 2-4 hours of your call to limit the damage and begin the restoration.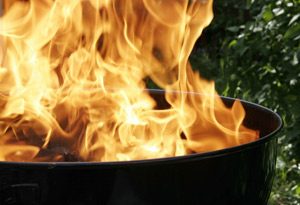 The danger with fire damage is that it can quickly become permanent and calling for fire damage restoration immediately gives you the best chance of salvaging the furnishings, structural elements, and personal belongings in your home. You must remember that the damage continues to spread after the fire is extinguished as the soot causes chemical reactions in synthetic materials that can lead to further damage. It only takes a few days for affected surfaces and items to become irreversibly damaged.
The technicians of RestorationMaster are highly trained and equipped to provide quality fire damage restoration services that have been perfected by RestorationMaster for over 60 years. We use advanced technology along with the best methods of the industry to thoroughly clean up homes and businesses and restore them to their pre-fire condition. We work quickly to minimize the interruption to your life and we are also a preferred vendor for many local insurance companies.
The following tips will help you begin to limit the damage from a fire:
What to Do After Sustaining Fire Damage
Roll up and remove area rugs to avoid additional damage or soiling.
Throw away open food packages because the food could be contaminated.
Clean out the inside of your refrigerator if the power is turned off and leave the door open for it to dry.
Save your clothing and other smoke damaged fabrics for a restoration dry cleaner.
Clean off Formica and chrome surfaces as well as porcelain fixtures to prevent permanent tarnishing and etching.
Replace the air filter in your furnace if it uses forced hot air and tape a damp cheesecloth over each return and supply vent to filter soot from the air.
Air out your home to help eliminate smoke odor if the outside temperature is above 60 degrees.
Call RestorationMaster for restoration immediately because soot and smoke damage becomes worse until it is taken care of.
What Not to Do After Sustaining Fire Damage
Do not try to clean your soot damaged walls because doing it improperly can make the damage worse.
Do not try to clean carpeting or upholstery that has been damaged by soot because improper cleaning can make this damage worse as well.
Make sure electrical appliances that have been affected by the fire or water are inspected before use.
Do not using ceiling fixtures on a wet ceiling because that could cause a short circuit.
Do not touch any soot damaged surfaces because the oils on your hand can cause the damage to wood, upholstery, and drywall to become worse.
In the event of a fire, our top priority is to get your home or business restored so that you can quickly resume your daily life. Do not hesitate to contact RestorationMaster if our home or business in Merced, CA has been affected by a fire. Our phone lines are open 24 hours a day at 888-915-8868 and we will arrive within 2-4 hours of your call to provide emergency fire damage restoration services.