(440) 799-6661
Experiencing a violent crime or major accident on your property is never easy, especially if it ends with a death or major injury to a loved one. In these situations, you must stay clear of any biohazard materials to protect your health and immediately call the proper authorities and a professional that can safely clean up the scene.
RestorationMaster
provides trauma and crime scene cleaning services in Cleveland, OH to remove biohazard materials from the scene of an accident or violent crime and restore the surrounding area. We understand that there are strong emotions involved in these situations and take a compassionate approach to help ease the emotional stress.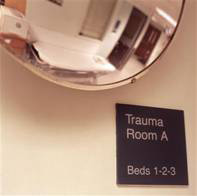 Dangerous biohazard materials such as blood and other bodily fluids are often found at crime and trauma scenes and if these materials are not handled properly, they can quickly spread infection or disease. Our technicians have been specially certified to handle the removal of biohazard materials and we use hospital grade cleaning solutions to make sure the scene is thoroughly cleaned and disinfected. We also transport all biohazard materials for safe disposal at a licensed medical waste facility. Our trauma and crime scene cleaning services cover the following situations:
Homicides and Suicides
Natural Death
Accidental Death
Crime Scenes
Industrial Accidents
Vehicle Trauma Cleanup
Blood and Bodily Fluid Remediation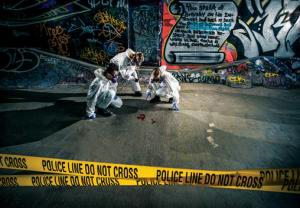 Encountering a scene that involves a serious injury or death can be emotionally overwhelming as well as dangerous, and if a crime has been committed, it is extremely important to call the proper authorities. The technicians of RestorationMaster are trained to work with law enforcement professionals to avoid jeopardizing the crime scene investigation and we approach each trauma scene with a sense of compassion to help ease the emotional stress of the friends and family of the victim. You can expect the following from our trauma scene cleaning services:
Compassion and respect for your privacy from our highly trained technicians
Complete removal of all biohazard materials as well as cleaning and disinfection of the scene to restore it to its previous condition
Proper and safe disposal of all biohazard materials
Compliance with local, state, and federal safety regulations
If you encounter a crime or trauma scene on your property, it is important to call RestorationMaster for professional crime and trauma scene cleaning services after alerting the proper authorities. We can safely and effectively remove dangerous biohazard materials from crime and trauma scenes in Cleveland, OH and we also take a compassionate approach to provide some peace of mind for those affected. You can reach us 24 hours a day at (440) 799-6661 for emergency trauma scene cleaning services in Cleveland, OH.