Whether you are remodeling, having damage repaired, or making an addition to your home, construction projects on your property are quite intensive. The noise, dust, and construction crews coming in and out of your home are enough to make you relieved when the construction is complete. However, the completion of the project does not mean that the area is safe to use as left over dust, tools, building materials, and other debris make the area hazardous. RestorationMaster provides post construction cleaning services to clean up recent construction sites for homes in Aurora and Montgomery, IL. We will remove any hazardous debris from the site and thoroughly clean the dirt and dust from your home.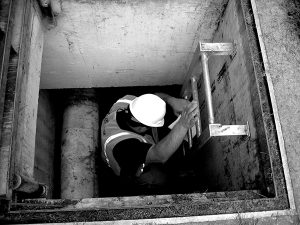 When a construction project is finished, the site is often left in some degree of disrepair as debris such as nails and screws as well as a fair amount of dust and debris may be left behind. Leftover tools and building materials are step hazards and the dust can spread in your home and affect other areas. Sometimes the amount of dust from construction projects can be overwhelming to clean and the problem can get worse if the dust finds its way into your HVAC system. With our post construction cleaning services, we will remove all debris that has been left behind and thoroughly clean the areas of your home affected by the dirt and dust. Our cleaning professionals will make sure the jobsite is clean and safe for use.
We will do the following with our post construction cleaning services:
Removal of dust from the jobsite and other affected areas
Light fixture cleaning and dusting
Spot cleaning of walls and ceilings
Paint overspray cleaning
Interior window cleaning
Cleaning of bathroom fixtures
Mopping of hard floors
Vacuuming and carpet treatment
The completion of a construction project is often a relief for homeowners that want the use of their homes back but the jobsite is not usually ready for immediate use. The cleaning professionals of RestorationMaster will meticulously clean the jobsite to ensure that it is free of debris as well as dust and dirt. You can reach us at (630) 796-6252 to schedule an appointment.