RestorationMaster
Fires are one of the most devastating disasters that can occur. Their unpredictability, intensity, and ability to spread quickly are all factors in how much damage will be sustained. It is important to call professionals as soon as the fire is extinguished to minimize any further damage.
At RestorationMaster, our team of professionals provides fire damage restoration services to Valencia, CA and surrounding areas. Whether you need smoke damage restoration, soot and debris removal, or reconstruction and repair to the structure of your home or business, our technicians are ready to take on any task to restore your property to its original state.
Damage Caused by Fire and Smoke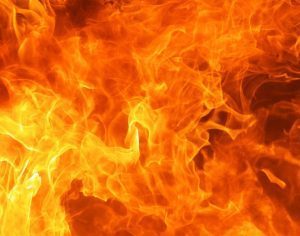 Fire damage is incredibly dangerous to the structure of any home or business. The intensity of the flames and heat can cause irreversible damage to the internal structure, causing the need for immediate stabilization and repairs to prevent any further damage or collapse.
Structural damage is not the only danger caused by a fire. When certain materials catch fire, they can release chemicals, oils, and other debris into the air. When it finally settles, the exposed surfaces can become contaminated with these dangerous substances. Permanent damage can set in within 72 hours, so it is important to get your property cleaned, repaired, and restored by professionals as quickly as possible.
In addition to repairing the damage, neutralizing any odors left behind from the fire and smoke damage is best left to the professionals. Our team of technicians use a powerful commercial deodorizer to eliminate any remaining odors that linger.
Professional Fire and Smoke Damage Restoration
Our team of technicians at RestorationMaster are ready to work with you to bring your home or business back to its original state. Our first plan of action is to do a full evaluation of the fire damage that has occurred. By doing this, we can stabilize the structure and determine the amount of restoration and repair that is needed.
Our fire damage restoration services consist of the following:
Complete evaluation and assessment of the damage
Stabilizing the structure
Pre-cleaning of soot and smoke damage
Repair of structural damage and damaged building materials
Cleaning and restoration of surfaces and materials affected by smoke and soot
Removal of permanently damaged materials
Odor removal
Contact Us
At RestorationMaster, your safety and security are our priority. Our technicians are always ready to help repair and restore your home or business.
You can call us 24 hours a day at (661) 471-3063 for emergency fire damage restoration in Valencia, CA and the surrounding areas.