RestorationMaster
Flooding and water damage alone can cause great destruction to any home or business, but when sewage mixes into the water, it can create an even more dangerous environment. Harmful pathogens and chemicals in sewage can seep into porous materials, causing extensive damage and triggering negative health effects.
It is incredibly important to leave the cleanup of sewage damage to the professionals. RestorationMaster is prepared to help homes and businesses with our sewage cleanup services in Valencia, CA and the surrounding areas. Our trained professionals use advanced equipment and disinfecting agents to ensure that your home or business is safe.
Damage Caused by Sewage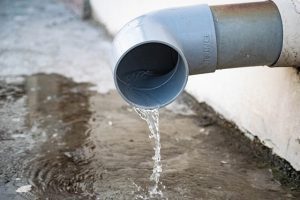 Property damage from sewage waste can compromise the structure's integrity and porous materials that the sewage has contacted can become permanently damaged. The affected areas are also at risk of mold growth and mildew.
Aside from the water damage, the dangerous pathogens and biohazards in sewage can spread quickly and cause major health concerns. Coming into contact with sewage can trigger infections and other illnesses, so it is best to call a professional to remove sewage water and remediate the damage.
Sewage Cleaning in Valencia, CA
Our team of technicians is prepared to solve any sewage problem you have. We will remove all water and sewage from the property as well as permanently damaged materials. Our team will then restore damaged materials, maintaining the integrity of your property's structure. All affected materials and surfaces will be thoroughly cleaned and disinfected after the sewage is removed to keep you safe.
You can expect the following with our sewage cleaning services:
Removal of the sewage water and waste materials
Water extraction and drying
Removal of materials that have been permanently damaged
Restoration and repair of affected areas and materials
Thorough cleaning and disinfection
Deodorization
Contact Us
Contact our licensed professionals at RestorationMaster as soon as you notice any sewage on your property. It is important to keep your property and health safe when dealing with sewage. That is why we are available 24 hours a day at (661) 471-3063 for emergency sewage cleaning in Valencia, CA.