It can be tough to believe that a violent crime, major accident, or another traumatic event can happen on your property, but it's possible. Situations that concern a death or serious injury are disturbing to come across. They become extremely dangerous to encounter as well if there's blood and other biohazard materials at the scene.
The first step you should take in such a scenario is to call emergency responders. Afterwards, be sure to contact a professional cleaning service to have your property restored, because EMTs and law enforcement officials won't handle the cleanup.
At Hydroforce Cleaning and Restoration, we offer biohazard and trauma scene cleaning services to Orland Park, IL. With these services, we safely clean up scenes that have biohazard materials. The technicians that we employ are experienced and certified to conduct biohazard cleaning and they have all passed background checks, so you can trust them to work in your home.
We know that these situations can be tough for those involved, so we are always respectful when conducting our work.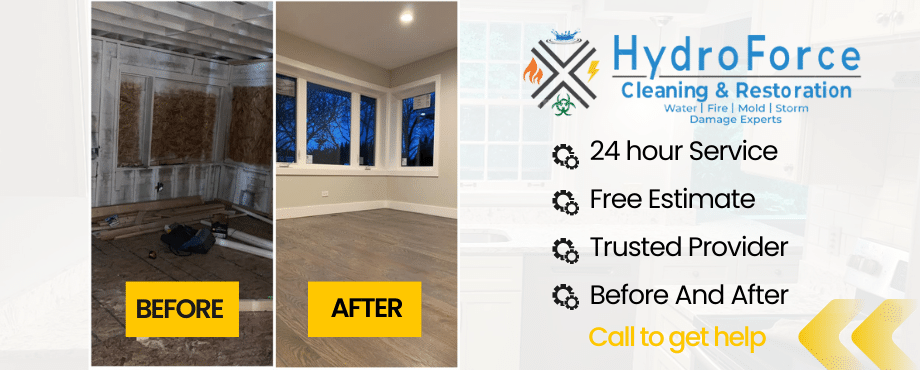 Trauma Scene Cleaning in Cook County, IL
We will immediately come to your property to clean and restore the scene where the traumatic incident occurred. To protect your privacy, we arrive at your home in an unmarked vehicle and will be discreet with our work.
Our technicians will get rid of all biohazard materials found on the scene: blood, tissues, and more. After removal, we clean and disinfect the scene to ensure no remnants of the biohazard materials are left behind. If a crime took place, we are prepared to collaborate with crime scene investigators, working without jeopardizing the ongoing investigation.
Biohazard Cleanup
When blood, bodily fluids, sewage, and other biohazard materials are cleaned and disposed, it needs to be done in accordance with CDC, EPA, and OSHA regulations.
The professionals we employ have been trained to conduct cleanup and disposal of biohazard materials safely, following all local and federal regulations. In addition, our technicians have done extensive training to earn bloodborne pathogen certification. All of the biohazard materials that we remove from the scene are brought to a licensed medical waste facility so they can be disposed of properly.
The following are covered by our biohazard cleaning services:
Blood and airborne pathogens
Cleanup of drug/meth labs, prison cells, and equipment
Crime scenes with biohazard materials: blood, bodily fluids, fingerprint dust, tear gas, and more
Death scenes: accidental deaths, homicides, natural deaths, suicides
Decontamination to prevent negative health effects
Homes that are affected by hoarding
When your property is the site of a traumatic event, dealing with insurance is the last thing on your mind. Our professionals can help by advising whether to involve insurance. If it's necessary, we'll help file the claim and have the bill directly sent to your insurance company. We will also help keep out of pocket costs low with our price match guarantee that applies to non-covered claims.  We will match or beat estimates from other professionals that adhere to the IICRC's standard of care.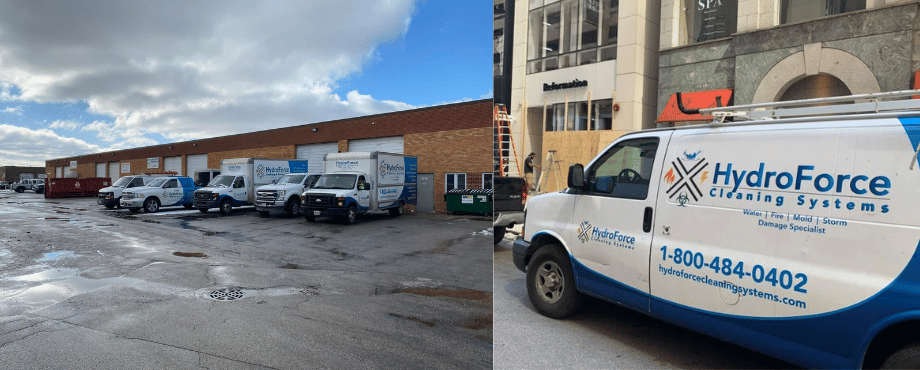 Call Now for Biohazard and Trauma Scene Cleaning in Orland Park, IL
We know how traumatizing it can be to encounter or experience a major accident or violent crime on your property, especially when a death or injury is involved. But it is important to try to remain calm and make the proper calls.
After you've notified emergency personnel of the situation, call Hydroforce Cleaning and Restoration for our biohazard and trauma scene cleaning services in Orland Park, IL. We are respectful with our work and can be reached on a 24/7 basis at (630) 528-2865.
---
Related Biohazard Cleanup Services:
Biohazard Cleanup Oak Park, IL
Biohazard Cleanup Services Oak Lawn, IL
Biohazard and Trauma Cleaning Services Orland Park, IL
Biohazard Cleanup Contractors Hickory Hills, IL
Biohazard and Trauma Scene Cleaning Cicero, IL
---
Why and How People Choose a Professional Contractor After a Home Disaster?
---
Recent Reviews
Review by Carlos Casanova
Disaster Restoration
Rating 5

"This company goes the extra mile in helping customers in difficult circumstances. When my home basement had flooding problems, Hydroforce responded quickly and worked with me on financial constraints. I certainly recommend this company for honest and accurate work done well."
---
Review by Daniel Joseph Izaguirre
Disaster Restoration
Rating 5

"Great company to do buisness with i recommmend hydroforce"
---
Review by Jessica Carroll
Disaster Restoration
Rating 5

"Joe responded so quickly and provide a quick turnaround time with our water damage. His team was great, provided great service, and explained everything that needed to be done. Highly recommended!"
All Reviews