Hydroforce Cleaning and Restoration
When natural disasters, severe accidents, and other devastating events strike residential and commercial buildings, you may be left with a substantial amount of damage to address. This can force families to relocate, and businesses to shut down for an unknown period of time. At Hydroforce Cleaning and Restoration, we provide complete reconstruction services to address any levels of property damage. If you are a property owner in Orland Park, IL in need of restoration or reconstruction services, we encourage you to give us a call.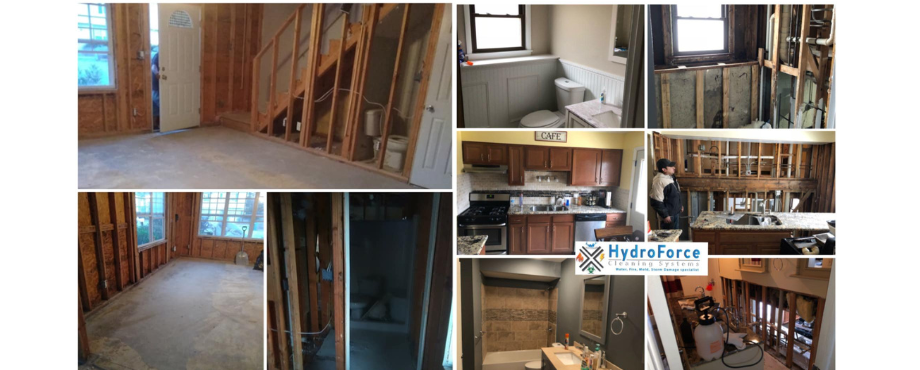 Complete Reconstruction Services
Hydroforce Cleaning and Restoration is uniquely positioned to handle entire reconstruction projects in residential and commercial settings following disasters (e.g. homes, shops, high-rises, warehouses, multi-tenant buildings, etc.). This is because we have a wealth of industry connections, highly trained technicians, and restoration experience. We will manage your reconstruction project from start to finish, communicate openly with you as your sole point of contact, and ensure that your building is repaired as efficiently and effectively as possible. At the end of the day, it is our goal to restore your building and way of life as swiftly as we can while ensuring a quality result.
Our Approach
As we stated above, there is really no practical limit to the size of reconstruction projects we can handle. Additionally, as a premier disaster restoration and cleaning services provider, we will address the original cause of the damage to make sure that it does not pose a significant risk in the future, as well. Before we begin displacing dirt, we will fully assess the situation for you.  This includes the following:
Complete Project Management by Hydroforce Cleaning and Restoration
Comprehensive damage evaluations, scheduling, and planning
Controlled demolition
Free and accurate cost estimates
A detailed scope of repairs
Consultation and design services
Emergency building stabilization services
When it comes to the actual reconstruction and repair of your property, you can expect the following services and more:
Emergency board-up, stabilization, and power services
Water extraction and dehumidification services
Smoke and odor removal
Project management and consultation services (as referenced above)
Recovery and restoration of documents, equipment, and other belongings
The reconstruction and repair of your building (from general reconstruction services to final cleaning)
Inspections to ensure a quality result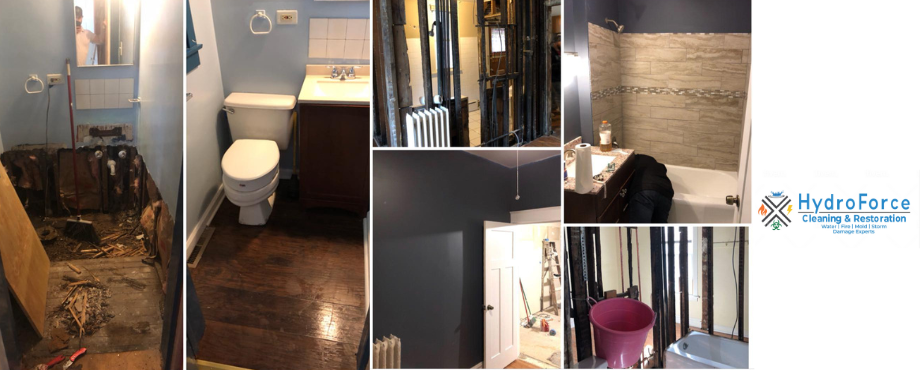 Contact us for Reconstruction Services in Orland Park, IL
If you are in need of reconstruction services, Hydroforce Cleaning and Restoration can assist you throughout the rebuilding process. Our representatives are available 24/7 to schedule appointments and answer any questions you may have, and we can get a skilled team of technicians on-site within 2 to 4 hours of your call in emergency situations. We are available at  (630) 528-2865 and are proud to service property owners in West Covina, Arcadia, Glendora, Pomona, Burbank, San Fernando, Alhambra, Monrovia, Diamond Bar, San Dimas, and Claremont in Orland Park, IL.
---
Recent Reviews
Review by Carlos Casanova
Disaster Restoration
Rating 5

"This company goes the extra mile in helping customers in difficult circumstances. When my home basement had flooding problems, Hydroforce responded quickly and worked with me on financial constraints. I certainly recommend this company for honest and accurate work done well."
---
Review by Daniel Joseph Izaguirre
Disaster Restoration
Rating 5

"Great company to do buisness with i recommmend hydroforce"
---
Review by Jessica Carroll
Disaster Restoration
Rating 5

"Joe responded so quickly and provide a quick turnaround time with our water damage. His team was great, provided great service, and explained everything that needed to be done. Highly recommended!"
All Reviews