One of the most aggravating issues that you can have on your property is a foul lingering odor.  Strong odors can come from a number of sources in your home or building and they are so persistent because they get absorbed and trapped in porous building materials and objects.  Cleaning affected surfaces and using air fresheners will only mask the odor, it must be removed from its source for an odor free home.
At Hydroforce Cleaning and Restoration, we provide odor removal services to remove bad odors from homes and buildings in Orland Park, IL.  Our licensed professionals use advanced equipment and deodorization technologies to attack and remove odors from their source.  Each of our professionals have been trained and certified to provide effective deodorization services and they have all passed an extensive background check.
Deodorization
Foul odors from many different sources can invade a property and linger for a long time.  Natural disasters like floods, fires, and mold growth can leave behind foul odors, and so can cigarettes, pets, and intrusive animals.  Our professionals can remove all types of odors regardless of their source using ozone generators.
Ozone treatments remove odors trapped in clothing, furniture and building materials through the process of oxidation.  Ozone gas has an extra oxygen atom that destroys particles responsible for the odor and decomposes these particles into oxygen.  Almost all organic odors can be neutralized through oxidation with ozone treatments.
The following natural disasters commonly cause odors in your home or building that can be removed with our deodorization process:
Water Damage and Mold: Extensive water damage can create a musty smell and lead to the development of mold growth which also puts off a musty odor. Our technicians can remove these odors after completing the restoration or mold removal.
Fire and Smoke: Fires often leave behind a burnt smell and its smoke has a strong odor as well. Smoke from other sources such as cooking and cigarettes can also leave lingering odors in the home.  Our deodorization methods can effectively remove odors from fires and any type of smoke.
Bio-Based Odors: Odors from biological based sources such as blood and bodily fluids, pet droppings, and intrusive animals can be unpleasant and unhealthy. We can effectively remove biological based odors.
When dealing with odor removal, it may be difficult to decide if it is in your best interest to involve your insurance provider.  If you are not sure whether to file a claim, our professionals can help you make this decision based on our assessment of the odor.  We also provide direct billing services to bill your insurance company directly if you do file a claim.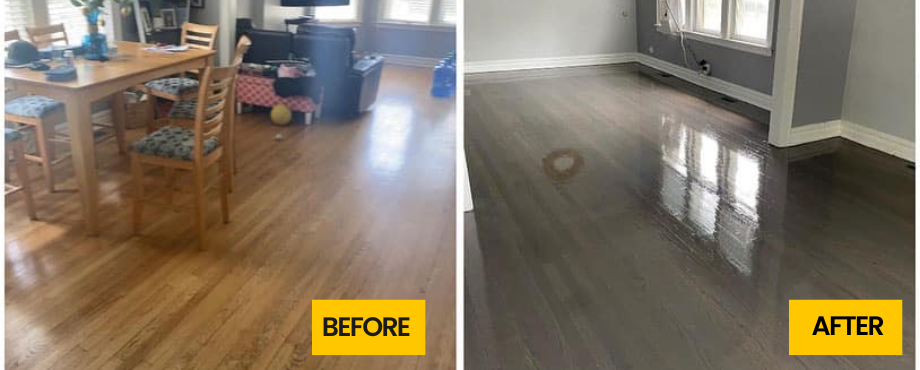 Contact Us for Odor Removal Services for Orland Park, IL
Lingering odors are annoying and difficult to endure if they hang around your property.  If there is an odor in your home or building that needs to be removed, contact our professionals at Hydroforce Cleaning and Restoration.  We will effectively deodorize your property with our ozone treatments and leave your home or building odor free.  You can reach us at (630) 528-2865 to learn more about our odor removal services in Orland Park, IL.
---
Recent Reviews
Review by Carlos Casanova
Disaster Restoration
Rating 5

"This company goes the extra mile in helping customers in difficult circumstances. When my home basement had flooding problems, Hydroforce responded quickly and worked with me on financial constraints. I certainly recommend this company for honest and accurate work done well."
---
Review by Daniel Joseph Izaguirre
Disaster Restoration
Rating 5

"Great company to do buisness with i recommmend hydroforce"
---
Review by Jessica Carroll
Disaster Restoration
Rating 5

"Joe responded so quickly and provide a quick turnaround time with our water damage. His team was great, provided great service, and explained everything that needed to be done. Highly recommended!"
All Reviews