Your home or building is kept warm or cool when its HVAC system distributes air throughout the property. This purpose makes it an important system in your home or business. However, when air is drawn into the system, airborne debris like dirt and dust also enter the air ducts and accumulate, too.
This debris then re-enters the air space, contributing to indoor air pollution. Your HVAC system also needs to work harder as more debris builds up within the system, making it less efficient. This then costs you more in heating and cooling. With air duct cleaning , ServiceMaster EMT will help homes and businesses in Laughlin, NV, by improving their energy efficiency and indoor air quality.
Air Duct Cleaning Laughlin, NV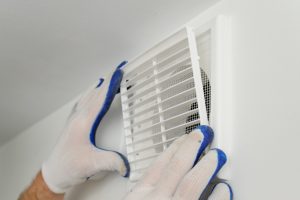 Air duct systems take in air continuously, but this also means that all the airborne debris enters the system and accumulates there, too. We will rid of the debris buildup and make your HVAC system run more efficiently by using the industry's best cleaning equipment available.
Within our air duct cleaning services, we cover the following components:
Air ducts
Drip pans
Heat exchangers
Grilles and diffusers
Fan motor and housing
Heating and cooling coils
Air handling unit housing
Return and supply vents and registers
Professional air duct cleaning is likely beneficial for your residential or commercial property if you experience at least one of the following: increased heating and cooling costs or dust and debris around vents and registers. In Laughlin, NV, ServiceMaster EMT will help homes and businesses by providing them with air duct cleaning services that improve air quality and energy efficiency.
Get a Free Estimate
Call (702) 786-1999 at any time of the day to inquire about the air duct cleaning services that ServiceMaster EMT provides.
---
Related Air Duct Cleaning Services:
Duct Cleaning Bullhead City, AZ
Duct Cleaning Services Lake Havasu City, AZ
HVAC Cleaning Las Vegas and North Las Vegas, NV
Duct Cleaning Company Kingman, AZ
Duct Cleaning Professionals Henderson, NV
More Reviews