Water damage is a constant threat to your home, no matter where you live. Water damage is so prevalent because water is so relevant in our lives. Think about it, we use it to shower, wash dishes, and survive! It is present in the environment in forms of rain, rivers, and creeks. It is easy for a flood to occur, a washing machine to malfunction, or someone to accidently leave a sink on.
If you find yourself in a situation where you are experiencing water damage in Katy, TX , be certain to call Target Restoration today! We provide water damage restoration and flood damage cleanup services all at your disposal.
The water damage cleanup and restoration process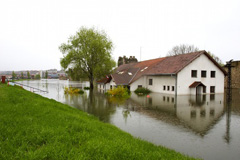 Here at Target Restoration we are here to make this process as easy as possible for you
Target Restoration offers water damage cleanup and restoration. In addition, we also offer flood damage cleanup and will aid you with our unique dehumidification process. When we dry your home, we make sure to dispose of all moisture and restore all damage that your home has undergone.
Target Restoration water damage restoration services include the following:
24-hour Emergency Service
Emergency Water Removal
Anti-Microbial Application and Sanitization
Debris Removal
Water Monitoring and Assessment
Air Quality Control
Free Inspections and Consultation
Assistance Coordinating Insurance Claims
Restoration and Temporary Storage of Water Damaged Belongings
Full Carpet Cleaning
Mold Remediation
Flood and Water Damage Cleanup Tips
When excess water has for some reason engulfed your home, one of the main problems you face after is mold damage. Mold forms when a food source and a moisture source meet, so this is a common occurrence after a flood. Here are some steps you can take to prevent further damage to your home while waiting for your Target Restoration technician to arrive.
What to Do after a Flood:
Contact Target Restoration right for water damage restoration.
Remove excess water.
Remove non-permanent floor coverings such as area rugs, mats, or towels. Let professionals remove permanent flooring.
Use a hanger to keep drapes and curtains off the floor.
Wipe excess water from wet furniture and place aluminum foil under the legs to protect the flooring.
Put photos, paintings, and other personal items in a dry place.
Keep books packed tightly together on their shelves to prevent further damage until they can be treated with our specialized drying services.
Open all internal doors as well as cabinet doors and drawers to help the drying.
What Not to Do after a Flood:
Do not walk into a room with water until the power is shut off.
Do not try to remove excess water with a household vacuum cleaner.
Do not try to remove permanent carpeting or flooring.
Do not use any electronics while standing on flooded floor.
Do not try to remove mold or mildew.
Get a Free Estimate
Water damage is a serious problem and it can result in mold damage too if you do not seek treatment immediately. Our goal is to remove all water, restore all damage, and allow you to live comfortably again. If you are in need of water damage restoration services or water damage cleanup, call Target Restoration immediately for our water damage restoration services in Katy, TX and a free consultation. We are available 24 hours a day at (713) 966-6064.
Related Services:
Water Damage Cleanup in Conroe, TX
Water Damage Restoration in Spring, TX
Water Damage Repair in Cypress, TX
Flood Cleanup in Cinco Ranch, TX
Flood Extraction in Mission Bend, TX
Water Extraction in Rosenberg, TX
Water Restoration in Victoria, TX
---
Recent Reviews
---