888-915-8868
Sometimes a disaster does more than ruin your couch or your carpet. After a fire, hurricane, or other disaster, there can be extensive structural damage and it's often more than what can be fixed with a simple restoration. In extreme cases like this, it helps to call someone who can restore your belongings and provide construction services to rebuild your home. RestorationMaster provides reconstruction services to clients in the Islands and Mount Pleasant, SC who've had the misfortune of experiencing a significant disaster.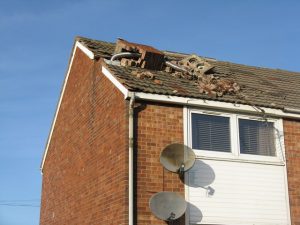 Experiencing a disaster isn't an everyday occurrence for most people, so it's easy to become overwhelmed. Our experts will work with you to take some of the stress out of the situation by developing a comprehensive plan for reconstruction. We'll work on it until you're satisfied, and then we'll go over the entire plan so there are no nasty surprises down the road. We have someone available who's briefed on the situation so we can keep you updated throughout the process. Our construction staff has the necessary training and experience to do everything from simple repairs to complete renovations on disasters of any size. We repair single family homes, multi-tenant apartment buildings, retail stores, commercial properties and industrial buildings.
RestorationMaster's reconstruction services include:
Complete scheduling, planning, and project management
Evaluation and estimation of the damage
Controlled demolition
Roof tarping
Full service remodeling
Consultation and design
Building stabilization
All of our work is in complete compliance with all building codes, and we work with your insurance company to make the process as painless as possible.
If your home or business in the Islands or Mount Pleasant, SC has been severely damaged by any kind of disaster, call RestorationMaster at (888) 915-8868 24 hours a day, 7 days a week for emergency reconstruction services. Don't hesitate; the building must be stabilized before it collapses and causes more damage. We'll arrive quickly to stabilize the building and form a reconstruction plan to get things back to normal as soon as possible.