888-915-8868
Water is the most common cause of structural damage because it can come from so many sources. Too much rainwater too quickly causes flash flooding that can drench lower levels. Water pipes can leak water for a long time before they're noticed, while a sewage backup tends to demand attention. RestorationMaster provides high quality water damage restoration services to homes and businesses in the lslands and Mount Pleasant, SC. Our experts remove surplus water and moisture, while restoring water damaged building materials like flooring.
Water Damage Cleanup – The Islands and Mount Pleasant, SC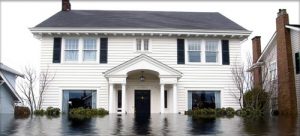 Excess water should always be taken seriously. Building materials like wood and drywall are porous and will absorb and spread water throughout the home. The water won't dry up on its own and will continue to damage materials and contents. The increased humidity is also a perfect breeding ground for mold, which causes even more damage, as well as allergy and breathing problems. The experts at RestorationMaster use the industry's best cleaning products and drying equipment to remove excess water from your home and dry it completely before mold spores can begin to grow.
RestorationMaster's 6 step water and flood damage restoration process includes:
Inspection and assessment of the damage
Water removal
Dehumidifying
Drying using air movers
Application of anti-microbial products
Monitoring during the drying process
Floors and carpets tend to take the brunt of water damage. There are several factors to keep in mind when deciding between restoring and replacing carpeting. If it was already old or in poor condition, it may be better to replace than restore. It only takes a few days for water to cause considerable damage, so a carpet that's been wet too long may be past the point of saving. Clean water damage from an overflowing bathtub is much easier to restore than damage from a sewage backup.
Wooden floors can experience damage without showing any outward signs until it's too late. Once cupping and warping are revealed, the damage may be irreversible. That's why it's important to call the professionals at RestorationMaster at the first sign of excess water. We'll be on site within 2-4 hours of your call to assess the situation and begin the cleanup and drying process. Call us at (888) 915-8868 24 hours a day, 7 days a week for water damage restoration in the Islands and Mount Pleasant, SC.
We also provide:
Water Damage Restoration Services in Summerville, SC
Water Damage Restoration Services in Goose Creek, SC
Water Damage Restoration Services in Charleston, SC
Water Damage Restoration Services in North Charleston, SC