Excess water and flooding are always a threat to cause serious damage in a home or building.  If the water is mixed with sewage, the situation becomes much more dangerous as the waste materials in sewage can ruin affected objects and materials and increase the risk of serious health effects.  If there is a possibility that excess water or flooding in your home could be mixed with sewage, you must stay away from the affected areas and call a licensed restoration professional immediately.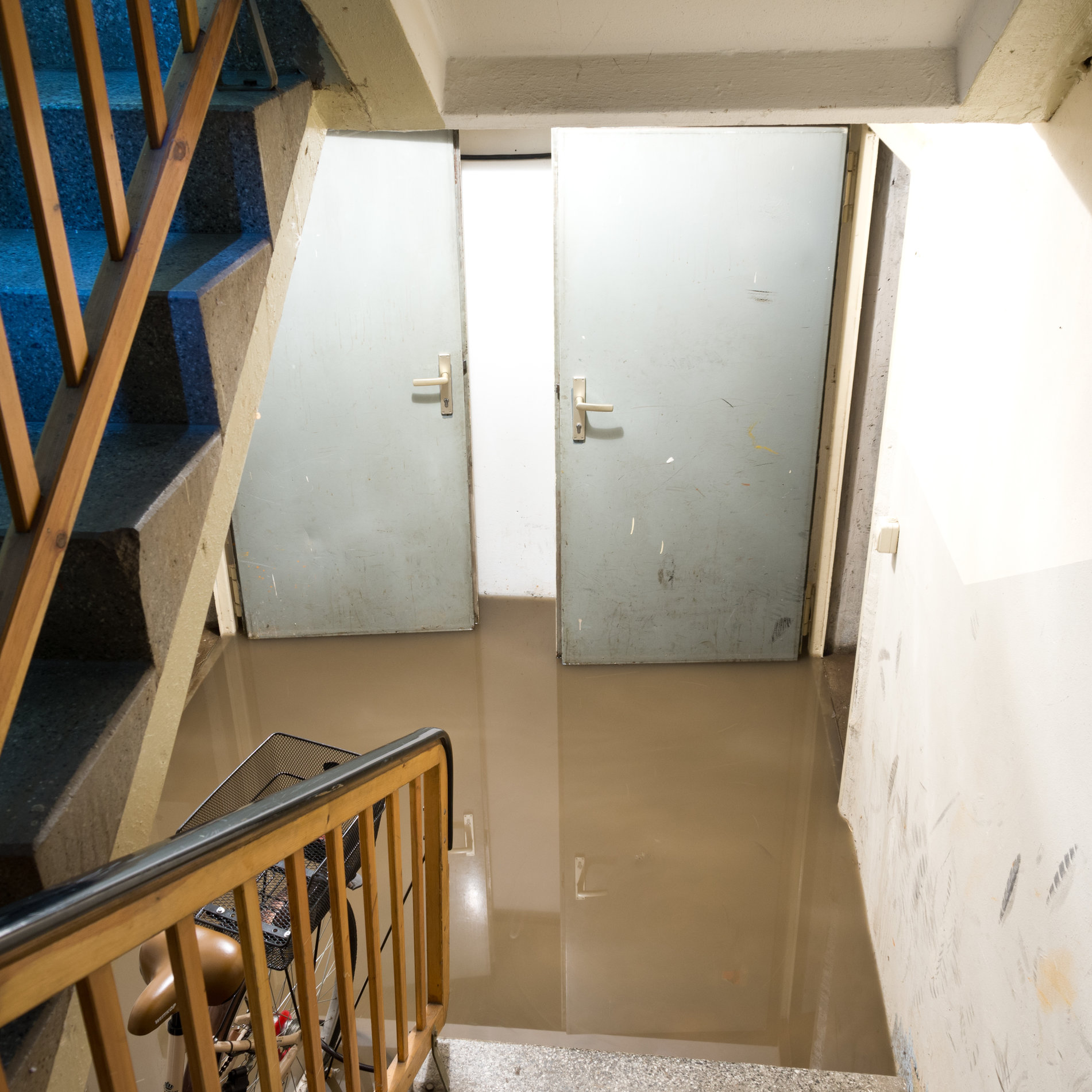 Hydroforce Restoration and Cleaning provides sewage cleaning services in Hickory Hills, IL to remove water contaminated with sewage from homes and commercial buildings.  Our technicians have each passed extensive background checks and are licensed to safely remove sewage water and restore the damaged areas.  We can handle anything from minor water damage to indoor flooding and sewage backups.
Sewage Backup
Sewage typically enters a home in one of two ways; it either enters the home mixed with flood water or comes in through a sewage backup.  Either way, sewage water must be dealt with by licensed professionals because the waste materials in sewage make it a biohazard.  Mishandling sewage water can increase the risk of negative health effects and make the damage worse.  The following are the worst effects of sewage water:
Water Damage: Water can already cause serious damage by spreading through porous building materials and objects, but the waste materials in sewage can make the damage more severe. Wood and drywall that has absorbed sewage will likely need to be replaced and personal items can become permanently damaged.  Reacting to sewage water immediately can help reduce the risk of permanent damage.
Health Risks: Waste materials in sewage water may contain viruses, bacteria, and harmful microorganisms that can spread infection and disease. Any attempt to clean up sewage without the proper training and equipment will only increase the risk of these health effects.  We advise you to stay away from contaminated water to minimize your risk and immediately call for restoration.
Sewage Cleanup
At Hydroforce Restoration and Cleaning, we have the training and proper equipment to safely remove sewage water and ensure that the area is restored and disinfected.  We will make sure all water is removed through water extraction and we will set up our dehumidification equipment to dry the damaged materials.  Our technicians can help determine if affected objects and building materials can be salvaged or if they should be removed.
We can cleanup and restore damaged building materials that can be saved, and we will help remove and replace permanently damage materials.  Once the sewage is removed and the damage has been restored, we will thoroughly clean and disinfect the area to eliminate the risk of negative health effects.
Sewage can cause a significant amount of damage that may require an insurance claim.  Our technicians can assess the damage and help you decide it if you should file a claim through your insurance.  If you do end up filing a claim, we can bill your insurance provider for the claim with our direct billing services.
If there is water on your property that might contain sewage, keep everyone out of the area and call our professionals for sewage cleaning services right away.  Hydroforce Restoration and Cleaning provides complete sewage cleaning services to deal with sewage backups and flooding and we will leave your property in a clean and safe condition.
Contact us in Hickory Hills, IL
You can reach us 24 hours a day at (708) 571-2550 for emergency sewage cleaning in Hickory Hills, IL. We are able 24/7 to respond to your emergency needs.
---
Related Sewage Removal Services:
Sewage Cleanup Oak Park, IL
Sewage Cleanup Services Darien, IL
Sewage Backup Cleaning Burr Ridge, IL
Sewage Cleaning Bridgeview, IL
Sewage Backup Cleaning Oak Brook, IL
Sewage Cleanup Company Burbank, IL
Sewage Cleaning Services Berwyn, IL
Oak Lawn, IL Sewage Cleanup
Orland Park, IL Sewage Cleaning
Sewage Cleaning Professionals Cicero, IL
Sewage Cleaning Contractors Elmhurst, IL
Sewage Backup Cleaning Services Lombard, IL
Sewage Backup Cleaning Contractors Tinley Park, IL
---
Recent Reviews
Review by Carlos Casanova
Disaster Restoration
Rating 5

"This company goes the extra mile in helping customers in difficult circumstances. When my home basement had flooding problems, Hydroforce responded quickly and worked with me on financial constraints. I certainly recommend this company for honest and accurate work done well."
---
Review by Daniel Joseph Izaguirre
Disaster Restoration
Rating 5

"Great company to do buisness with i recommmend hydroforce"
---
Review by Jessica Carroll
Disaster Restoration
Rating 5

"Joe responded so quickly and provide a quick turnaround time with our water damage. His team was great, provided great service, and explained everything that needed to be done. Highly recommended!"
All Reviews