A sewage backup is one of the last things you want to think about when trying to enjoy a day off or even coming home from work. But unfortunately it's an emergency problem that must be handled immediately to prevent the damage from spreading as well as protecting your health and safety. But doing so can actually save time and money in the process.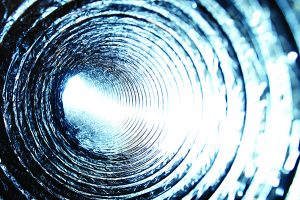 ServiceMaster Restoration of Tri-Cities is available 24/7 in the Hastings, NE to provide emergency sewage cleanup services. Our technicians are both licensed and experienced to handle residential and commercial properties, removing all standing sewage water, dry out the affected materials, disinfect and deodorize the area, and provide mold removal, if needed. Within a timely manner, you can trust that the damaged area will provide a safe and clean environment for you and your family or staff again.
Problems Associated with Sewage Water
Unfortunately, clean water and sewage water do not fall under the same category and should never be approached with the same level of urgency. Sewage water is dangerous and will spread to cause additional, if not permanent, damage much faster than any other kind of water.
It is also filled with biohazards, bacteria, and pathogens that pose severe health threats if you make contact. An affected area contaminated by sewage water must be handled with care as well as commercial cleaning equipment and products.
Sewage Cleanup Hastings, NE
At ServiceMaster Restoration of Tri-Cities, we treat all sewage backups as emergencies, which is why we are available 24/7 to restore all affected areas. Our technicians will arrive within 2 hours of your first call with all cleaning equipment and products needed within the job. We will provide water extraction, followed by inspecting the damaged area to form the best remediation plan, removing all soiled porous materials, and finally drying out and disinfecting the remaining hard surfaces. After the job is complete, we will work with your insurance company during the claims process to allow you to focus on other matters.
All of the following procedures are included within our sewage cleanup services:
Emergency Response and 24/7 Availability: ServiceMaster Restoration of Tri-Cities knows that time is of the essence when it comes to sewage water damage, which is why we are available 24/7 and will arrive right away after receiving your initial call.
Licensed, Certified, and Experienced: Each of our technicians has been trained and continues to attend ongoing training to stay updated on the latest cleaning methods and products. This way you can ensure the highest quality service when restoring your property. We are also IICRC-certified and have years of experience in handling sewage backups.
Full Inspection: Once the source of the damage has been removed, ServiceMaster Restoration of Tri-Cities will conduct a full inspection of the area to create a customized restoration plan for an efficient process.
Complete Restoration: We will begin working immediately to remove soiled porous materials, including drywall, insulation, and carpeting while disinfecting hard surfaces, like glass, metal, and plastics. We will then set up our drying equipment to remove the remaining water damage within the affected surfaces and air.
Working with Insurance: Once you have approved our work, we will work with your insurance company through the claims process to allow you to focus on other matters.
Immediate Response
While sewage backups surely are never fun to find, they must be handled immediately. Due to the amount of water that can seep within the walls, flooring, and ceiling, permanent damage will be inevitable without calling an emergency cleanup service right away.
ServiceMaster Restoration of Tri-Cities is available 24/7 at (308) 210-2595 in the Hastings, NE area to provide emergency sewage cleanup services.
---
Related Sewage Backup Cleanup Services:
Sewage Backup Cleaning Company Lincoln, NE
Sewage Cleaning Services Grand Island, NE
Sewage Contamination Cleaning Gretna, NE
Sewage Backup Cleaning Services Bellevue, NE
Sewage Cleaning Company Papillion, NE
---
Recent Reviews
May 30, 2020
Steve and Wendy Shaw
Omaha, NE
We were impressed from the beginning. The quick response on a weekend was appreciated and Jesus and Grant went above and beyond from start to finish. Jesus' communication was like none I've ever experienced. They were clean, informative, professional and efficient. I called ServiceMaster because my parents used them 20 years ago and had a great experience. I will recommend ServiceMaster whenever I can.