ServiceMaster by Rice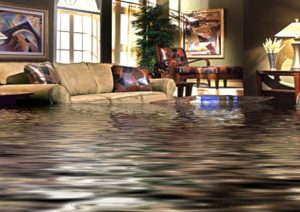 Even though water damage is one of the most common forms of property damage, not all cases can be treated the same because the exact cause makes each situation unique.  Weather conditions such as heavy rains and flooding as well as internal issues including sewer backup, overflow, plumbing leaks, and burst pipes are all potential causes of water damage and require immediate action.  ServiceMaster by Rice provides water damage restoration and cleanup in Des Moines, IA to extract water and moisture and repair the resulting damage to your home and furnishings.  Our experienced staff will quickly assess and respond to your specific emergency.
ServiceMaster by Rice has been responding to water damage situations in the Des Moines area for over 40 years and our technicians have the training and experience to quickly provide a targeted response.  We use advanced drying equipment including dehumidifiers and air movers to remove water and moisture as well as detection equipment to find hidden sources of moisture.  We are dedicated to providing a solution as quickly as possible to prevent the water damage from spreading which could result in longer and costlier repairs.
Water Damage Restoration and Cleanup in Des Moines, IA –
Watch Our ServiceMaster Video:
For Water Damage Restoration and Cleanup in Des Moines, IA, contact ServiceMaster by Rice at (515) 212-2511.
Water Damage Restoration in Des Moines, IA include:
Location of the Source: The first step is to find the source of the water or moisture and treat it to prevent more water from causing damage. We then use our moisture detection meters and probes to assess the extent of the damage.
Evaluation of the Carpet: Depending on the extent of the damage, your carpet may be salvageable but if the water damage is too extensive, your carpet will need to be replaced. We can use our moisture detection equipment to determine the extent of the water damage to your carpet.
Evaluation of the Flooring: Hard surface flooring such as wood floors, vinyl, laminate, and tile react to water differently but they can all trap water or moisture in the sub-floor. We can detect the level of moisture in the sub-floor and dry all hard surface flooring types with our drying equipment.
Evaluation of Walls, Ceilings, and Cabinets: Sometimes excess water can affect hidden areas in walls, ceilings, and cabinet structures which will need to be removed in order to restore the damage. We can determine the extent of the damage in these areas before removing any of the walls, ceilings, or cabinet structures.
Structural Drying: After water extraction, repairing the source of the moisture, and making an assessment of what can be saved, we begin the drying process of the affected area. Through regular monitoring and moisture detection, we will ensure that the structural elements and furnishings in your home are thoroughly dried.
Contact Us for Water Damage Restoration and Cleanup in Des Moines, IA
It can be very difficult to judge the extent of water damage because water can get absorbed into building materials and cause damage in hidden areas.  Make sure you contact ServiceMaster by Rice for water damage restoration services to extract water from homes and buildings in Des Moines, IA.  You can reach us 24 hours a day at (515) 212-2511 for emergency water extraction and water damage restoration.
---
Related Water Damage Restoration and Water Extraction Services
Water Damage Restoration in Clive, IA
Water Damage Removal in Cedar Rapids, IA
Water Damage Restoration in Marion, IA
---
Recent Reviews