ServiceMaster by Rice
(515) 212-2511
Hardwood floors have long been a symbol of elegance and natural beauty as they are found anywhere from living rooms to hotel lobbies.  These floors are among the most desired flooring options because they are quite durable and the different types of wood available allow for a unique and natural look.  Like other flooring types, hardwood flooring experiences general wear and tear with repeated use and constant foot traffic can even cause dirt and debris to build up in the wood grain and the crevices between the panels.  ServiceMaster by Rice provides hardwood floor cleaning services for homes and businesses in Des Moines, IA.  We can thoroughly clean all types of wood floors and restore their original appearance with our advanced cleaning products and equipment.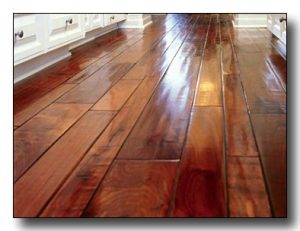 Whether in a home or business, wood floors may experience daily foot traffic that can speed up wear and tear as well as the buildup of debris.  Debris buildup between the wood panels can affect the adhesive that keeps the floor together, and debris in the wood grain may result in scratches or other minor surface damage.  As the finish wears out, the wood floor will lose its natural shine and start to look dull.  Our technicians can effectively remove debris buildup from the crevices and wood grain using equipment designed to deep clean wood floors safely.  We use a low chemical cleaning solution that lifts dirt and debris from the wood floor and we can also apply a new finish to restore its natural shine and appearance.
You can expect the following from our hardwood floor cleaning services:
Better shine and appearance
Revitalization of original appearance
Improved slip resistance
Repair of minor surface damage including scratches and water marks
New, long lasting finish
Hardwood floors are often quite an investment, especially in homes, and it is important to keep this investment protected because they can add value to your home or building.  ServiceMaster by Rice can help improve the look and the lifespan of your hardwood floors by removing deeply embedded debris and applying a new protective finish.  You can reach us at (515) 212-2511 to schedule a hardwood floor cleaning appointment for your home or business in Des Moines, IA.
---
Recent Reviews