Having construction done in a home or building is a major project that involves the use of heavy machinery and a crew of workers coming and going. The work itself usually results in dirt and dust that can spread throughout the building and the crews add to the mess by tracking the dust throughout your house and leaving behind tools and scrap. When a construction project is finished, it is a good idea to have the site cleaned and restored. RestorationMaster provides post construction cleaning services to restore recent construction sites in Carson, City, NV. We can effectively clean up the dust and building materials from construction sites in residential and commercial settings.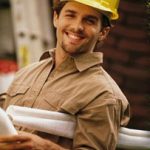 The debris that is typically left behind by a construction crew includes dust, screws, nails, scrap, sheet rock, and other parts. The dirt and dust can cause health problems such as allergies and respiratory issues as well as problems with the HVAC system and the leftover tools and parts make the area hazardous to walk through. Our technicians will clean up the dust and dirt as well as remove any building materials while working within local codes and insurance requirements. The post construction cleaning services we provide include:
Paint overspray cleaning
Air diffuser dusting
Light fixture cleaning
Restroom fixture cleaning
Spot cleaning of walls and interior glass
Vacuuming and spot treatment of carpet
Damp mopping for hard surface floors
We understand that you want your home or building to be usable again after a construction project is finished and we work with you through the entire cleaning process to ensure that you are satisfied with our work. We start by evaluating the site to create a cleaning plan that addresses your needs as well as determine the time it will take to clean up the site. We will give you and your insurance company a copy of our cleaning plan along with a detailed estimate. We then assign a project manager who will oversee the cleaning process and be available to you to answer your questions and concerns.
Once a construction project has been completed at your home or office in Carson City, NV, contact RestorationMaster to restore the site with our post construction cleaning services. Our technicians have the right equipment and experience to thoroughly restore construction sites so that they are clean and safe. You can call us 24 hours a day at 888-915-8868 to learn more about our post construction cleaning services.