(409) 895-2588
When a major disaster strikes a home, most people react to the damage to the structural elements and furnishings of the home first.  However, this type of damage often affects your personal belongings as well and if they are not cleaned up quickly enough, your belongings could become permanently damaged.  ServiceMaster Recovery Services by TLC provides content cleaning and pack-out service to help homeowners in Bridge City and Beaumont, TX clean and restore their damaged personal belongings.  We can restore all types of personal items with our cleaning methods and we will also pack-out your content if it can be better cleaned and restored at our facility.
Content Cleaning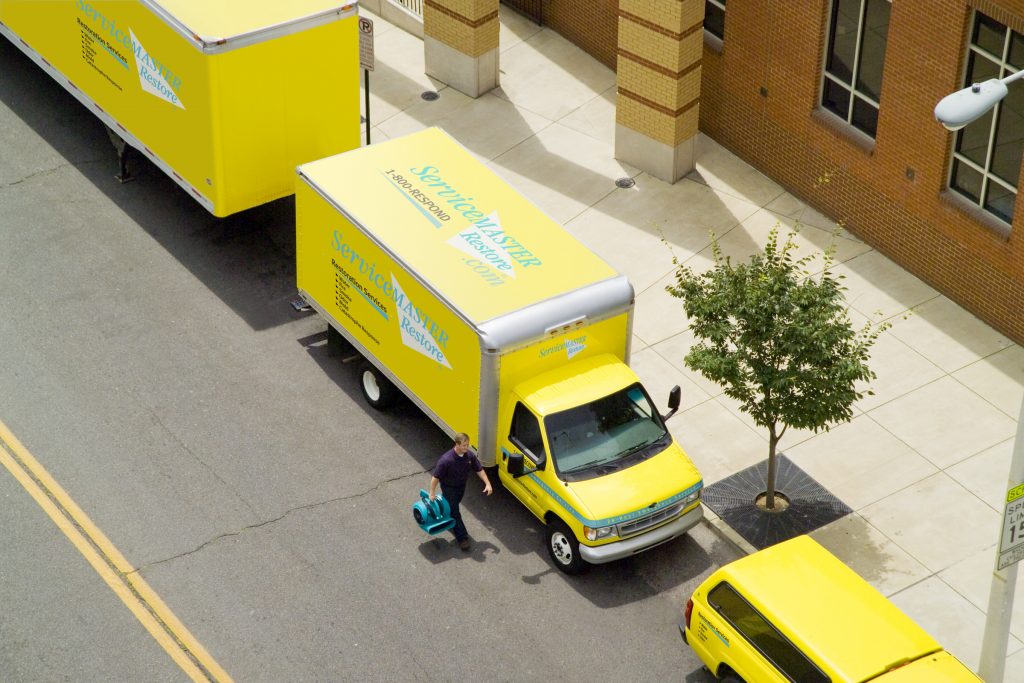 Many types of personal items can become damaged permanently very quickly if they have been affected by water damage, soot, or mold and beginning the restoration process as soon as possible is the best way to save your items.  We can completely clean, restore, and deodorize your personal content following a variety of disasters using the most advanced cleaning equipment and methods in the industry.  If your home is in good or stable condition, we can clean your content on-site as well as assist you with your insurance claims.
Pack-Out Services
Some disasters can cause extensive damage to your home that makes it unsafe or unstable and in these cases, we can provide pack-out services to take your items to our facility for cleaning and storage.  As part of this service, we will pack up all of your damaged personal items and create a detailed inventory as we pack that will be provided to you.  We then take your items to our facility where we can more thoroughly clean and restore each item and we will also keep them securely stored until the condition of your home is good enough to take them back.  When you are ready, our technicians will deliver your content back to your home. Enduring a disaster in your home can be a frustrating experience and having your personal belongings affected as well adds to this frustration.  ServiceMaster Recovery Services by TLC can effectively clean and restore all personal items with our content cleaning and pack-out services in Bridge City and Beaumont, TX.  You can call us 24 hours a day to learn more about our content cleaning and pack-out services at (409) 895-2588.
---
Related Content Cleaning and Pack-Out Services
Content Cleaning and Pack-Out Services in Westlake and Lake Charles, LA
Content Cleaning and Pack-Out Services in Port Arthur, TX 
Content Cleaning and Pack-Out Services in Orange, TX