Elements Restoration
(253) 470-2401
Hoarding is an often misunderstood epidemic that affects millions every year. It is classified as a psychological disorder that is coupled with high anxiety, making the person attached to various objects. These objects vary by person, and can be anything from newspapers and books to animals. Because they have such a strong bond to these items, the situation starts small and continues to grow larger over time. This can be a health and fire hazard to the individual and others within the residence. Biohazardous materials from pets, body fluids, or chemicals can be a serious threat, and need proper disposal and sanitation. Items can also begin to accumulate and block exits or air vents, leaving exits blocked in the event of an emergency. This is a dangerous situation as it needs to be handled quickly to avoid any accidents or injuries. However, Elements Restoration works carefully to establish a safe environment for the home once again while allowing peace of mind to you and your loved ones with professional hoarding cleaning services.
Hoarding Cleanup Services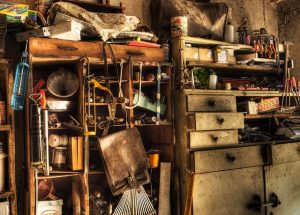 Elements Restoration offers hoarding cleaning services in Tacoma, WA, delivering a reliable team to the individual for their wellbeing. Hoarding is a delicate situation and may be overwhelming for those affected, so we take the time to assess the dangers and ensure that they are eliminated. We pride ourselves on professional care for any sized scale of cleaning and complete discretion. Therefore, our advanced cleaning methods and equipment guarantee a thorough clean in any condition.
Hoarding Cleaning Improves Overall Health
Hoarding hides other dangers that may not be noticed until it is too late. Mold and mildew can grow quickly, spreading around the home and damaging the surfaces and materials. This can weaken the structural integrity of the building, causing breakage that can be hazardous to the health of you and your loved one. This may also cause health problems for the individual, along with more serious complications to those with breathing problems and asthma. However, Elements Restoration uses advanced equipment to target and identify any potential hazards, eliminating them at the source in order to prevent them from returning. Our hoarding cleanup staff also uses superior personal protective equipment, or PPE, to establish a safe environment. We are also certified and work within the rules and regulations for the EPA, OSHA, and the Department of Transportation.
We offer the following procedures as part of our hoarding cleanup services:
• Decontamination: No matter the severity, we handle all levels of cleaning, using top of the line equipment and cleaning materials to sanitize and decontaminate the area.
• Odor Removal: Odors are often difficult to remove, and may be soaked into your materials and walls. We have state of the art technology to find, remove and deodorize your home effectively
• Proper Disposal: Since hoarding can be a small or large scale situation, we ensure and train our staff to be prepared to handle proper disposal for all items. We take care to assist either through donation, garbage removal, or bio-hazard cleanup.
Hoarding Cleaning Services in Tacoma, WA
In addition to the mess, hoarding can be an emotional situation; in addition, it can become out of control before assistance is contacted. These individuals need care and compassion when it comes to cleaning. Our IICRC certified understand and work with the clients on a personal level, establishing a relationship before undergoing the cleaning process. If you or a loved one requires hoarding cleanup services and are located in the Tacoma, WA area, contact Elements Restoration.
We are available 24/7 at (253) 470-2401 for hoarding cleaning services of all sizes.
---
Related Hoarding Cleaning Services:
Hoarding Cleanup and Clutter Cleanup Company in Seattle, WA
Professional Hoarding Cleanup and Junk Removal in Olympia, WA
---
Recent Reviews
Review by Wyatt James
Disaster Restoration
Rating 5

"Quality work, very respectful, easy to get ahold of"
---
Review by Carol Hildebrand
Disaster Restoration
Rating 5

"We had a water leak in our home and we immediately had a plumber come out to fix it quick. Our plumber suggested we call Sara at Elements Restoration as she would come out quickly and let us know if the damage warranted a homeowners claim or not as the water ran into two rooms in our basement. Sara and Tori were out hours later..not kidding! They would've been sooner but I forgot I had a Zoom meeting so asked her to come later. They checked our home thoroughly and broke the news that this was a bit more damage that what we had thought and advised us to contact our homeowners insurance. We did that and our adjuster said he'd worked with Elements before and trusted their work and gave the go ahead to start demoing our kitchen and two rooms downstairs to find the extent of the damage without having to come out in this Covid world we live in. We had the pleasure of having Dennis and Andrew as our crew and I can't say enough good things about these two. Not only were they professional, courteous, considerate, but they did a great job and were so good putting up with me as I stuck my nose in to see how much of my home was getting ripped up and what kind of damage they found. We also had a bit of a hiccup with our HVAC company as they needed to pull our furnace and water heater and they were holding up progress but Dennis was so patient and actually spoke to them for me to explain what he needed done. They kept me informed every step of the way and truly were a pleasure to have in our home. The only downside is that they can't do our entire job as they aren't remodeling contractors! I give this company and their staff 10 stars out of 5...they are just that good! AND the bonus of supporting small local business was another huge plus for us! Thank you Sara, Andrew and Dennis...you are the best and I will recommend your company to anyone who needs a restoration company! You made an unpleasant situation more than bearable and did an incredible job keep us informed of the process every step of the way! Thank you for everything you do!!"
---