The humidity that is common to the St. Augustine, FL area can make it difficult for homeowners to deal with mold. Moisture is one of the main triggers of mold growth and with consistent humid conditions, its appearance in your home or building is always a possibility. Mold not only causes intense property damage by literally devouring the affected surfaces, but also can have a negative effect on your health. RestorationMaster provides mold remediation services to remove mold growth from homes and businesses in St. Augustine, FL. Our technicians will find every bit of mold and remove it with our advanced cleaning equipment and products.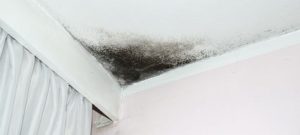 It is well known that moisture is a major cause of mold growth, but mold also needs a food source which is usually cellulose. Cellulose can be found in many household building materials like wood and drywall. As the mold eats away at the affected surfaces, it can eventually cause irreversible damage. The best way to protect your home or building from mold growth is to reduce the level of moisture or humidity. Mold growth should be avoided or removed from your home for the following reasons:
Mold growth is dark, fuzzy, and unsightly
Mold can cause musty odors
Mold uses the surfaces it grows on as its food source which can lead to irreversible damage
Mold spores can trigger allergic reactions and infection in extreme cases
Removing mold can be a difficult and even dangerous job, especially if it has covered a significant area. Mold remediation is most effective when done by professionals that have the proper training and equipment. At RestorationMaster, we start by containing the affected area so that the mold growth does not spread. We will test the home or building to make sure we find all hidden mold growth and we will either repair or replace the damaged surfaces depending on the damage.
Residents in the St. Augustine area should always check their homes for mold growth and take immediate action if mold is discovered. Our experts will not only ensure that the mold is completely removed from your home or building, but also make sure that it doesn't grow back. You can reach us 24 hours a day at (904) 559-3223 for professional mold remediation in St. Augustine, FL.