Flooding can happen within a home or building with little to no warning and if the excess water is not immediately removed, your property could suffer permanent water damage. RestorationMaster provides water damage repair and flood cleanup services to homes and businesses in Rogers, MN. Water damage restoration is considered an emergency service so our staff is on call 24 hours a day to respond to your water damage repair needs. It is crucial to contact us immediately after a flood to limit the spread of the damage and save money on insurance claims. The technicians of RestorationMaster provide high-quality water damage repair and flood cleanup services with the most advanced cleaning products and state-of-the-art equipment in the industry.
Water Damage Restoration in Rogers, MN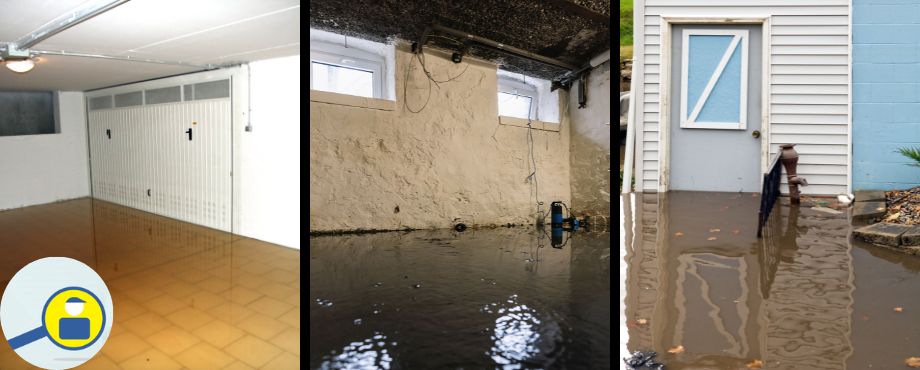 What to do after water damage
The top priority after a flood should be to call RestorationMaster Professional services to begin the water damage restoration process. After making the call, perform these actions to help initiate the process:
Mop or blot dry to reduce standing water.
Take out soaked area rugs and floor coverings.
Keep drapes off the floor by putting the bottoms through a coat hanger and putting the hanger on the drapery rod.
Wipe down the soaked furniture, prop the cushions up to dry, and put aluminum foil under the legs.
Take down photos and paintings and put them in a safe location.
Keep drawers, doors, and closet doors open to help the drying process.
What NOT to do after water damage
Do not enter a flooded room while the power is still on.
Do not try to soak up excess water with a regular vacuum cleaner.
Do not try to remove permanent carpeting without professional help.
Do not use an electrical appliance while standing on a wet floor.
Do not clean up mold or mildew.
Do not take wet books of their shelf; leave them packed together to help prevent the pages from warping.
Our water damage restoration process includes:
Inspection and assessment
Water removal
Anti-microbial application
Drying: Air Movement
Drying: Dehumidifying
Drying: Monitoring
Call us for Water Damage Restoration in Rogers, MN
If flooding in the Rogers, MN area has caused water damage at your home or business, do not hesitate to contact RestorationMaster at (952) 592-1103 for water damage restoration services.
Our staff is standing by 24 hours a day, 7 days a week to respond to water damage emergencies.
---
Related Services
---
Recent Reviews
---
Review by Patrick Mcmillen
Rating

"I just bought a new house and had some water damage from an ice dam and I called Rick and he was out to my house very quick, he was very professional and easy to deal with. He dealt with my adjuster and all I had to do was pay my deductible"
---
Review by Austin Pipo
Rating

"I had a water damage problem in the middle of the night. Rick responded quick and fix my problem. Would highly recommend to family and friends."
---
Review by Payton Hagen
Rating

"Rick responded in the middle of the night and handled our water damage perfectly."