RestorationMaster
RestorationMaster has been the main provider of restoration and cleaning services for Bloomington, MN and the surrounding areas for the past 50 years. With several locations throughout Minnesota, we can respond promptly to restoration and cleaning needs 24 hours a day. Our staff has the training and experience necessary to handle any disaster restoration or cleaning services in a residential or commercial setting. We are dedicated to providing a quick response to maximize cost efficiency and we have the expertise to solve any problems we may encounter.
At RestorationMaster, we use environmentally friendly green cleaning products along with state-of-the-art equipment to ensure that we achieve the best possible results for our clients.
The main cleaning and disaster restoration services provided by RestorationMaster include water damage cleanup, fire damage restoration, mold removal, and janitorial services. We have completed several large fire and water damage restoration jobs throughout Hennepin County in Minnesota and we are the preferred service provider of many local insurance companies. If your home or business is in need of our disaster restoration or cleaning services in Bloomington, MN, we can be reached at (952) 592-1103 to respond 24 hours a day, 7 days a week.
Few disasters are more dangerous than a fire because they cause extensive damage very quickly and put lives at risk.  If a fire occurs on your property, you must evacuate the home or building and ensure that everyone has made it out safely.  Once the fire is extinguished by the fire department, you need to contact a restoration professional to clean and restore the property.  The smoke, soot, and other corrosive byproducts that linger after a fire will cause additional damage to your property until the restoration begins.  RestorationMaster provides fire and smoke damage restoration services in Bloomington, MN to repair damage from the fire and restore objects and materials affected by smoke and soot.  We will arrive quickly to limit the damage and start the pre-cleaning process to prevent the damage from becoming permanent.
Water damage is the most prevalent form of property damage because of the many ways it can occur.  Water damage is a common result of wet weather conditions like rain and flooding, and building issues like pipe bursts, overflows, and a leak in the roof, plumbing, or appliances can also result in property damage.  Porous building materials and furnishings will absorb the water which can lead to warping, discoloration, structural damage, and even mold growth.  At RestorationMaster, we provide water damage restoration services in Bloomington, MN to remove excess water and moisture and repair the resulting damage.  We will extract standing water and excess moisture with our advanced equipment and ensure that your property is free of mold.
The presence of mold in your property is a serious issue because mold can cause significant damage and lead to health issues from exposure.  Mold generally appears if there is a water damage issue or excess moisture because mold spores need a source of moisture to survive.  The mold then attaches itself to surfaces such as wood and drywall that contain organic materials it uses as a food source.  As the mold continues to devour the affected surfaces, the risk of structural damage increases significantly.  The risk of allergic reactions or infections also increases the longer the mold is left to grow.  At RestorationMaster, we can remove mold growth from homes and buildings in Bloomington, MN with our mold remediation services.  Our technicians use advanced equipment and products to remove mold growth from affected areas and either repair or replace damaged materials.
Keeping your workplace clean is very important because it creates a safe and comfortable working environment and helps maintain the appearance of the building.  However, many businesses may not have the resources to hire a janitorial staff to provide cleaning and maintenance for their building.  At RestorationMaster, we provide professional janitorial services to help businesses in Bloomington, MN keep their office or facility clean.  We will work with you to schedule regular cleanings and ensure that your building is cleaned to your specifications.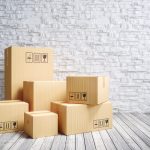 Harmful elements like fire, water, smoke, and mold can severely damage both your building and belongings. When this occurs, we encourage you to utilize our content cleaning and pack-out services here at RestorationMaster. We will respond rapidly to limit the extent of the damage, and fully restore your building's contents. Depending on the condition of your building, we will perform our restoration services on site or at one of our climate-controlled facilities. We offer content cleaning and pack-out services on a 24-hour basis to property owners in Bloomington, MN.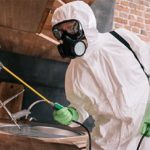 At RestorationMaster, we offer biohazard and trauma scene cleaning services to property owners in need in Bloomington, MN, and the surrounding areas. Our experts have the equipment required to safely remove biohazard materials from your property and disinfect affected areas. We respond to scenes of major accidents, violent crimes, unattended deaths, and more. Our technicians adhere to all biohazard handling and disposal regulations and will return your property to its original condition in a swift and discreet manner.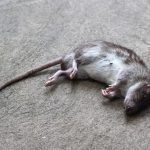 Lingering odors can become more than a nuisance if left untreated. They can become a major detriment to the living conditions of a building, decrease air quality, and lower productivity. At RestorationMaster, we offer professional odor removal services to eliminate lingering odors and return your property to normal. We do this by identifying problem areas and employing advanced deodorization equipment and techniques. We offer these services to residential and commercial property owners in the Bloomington, MN, area.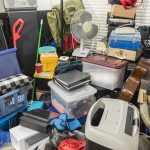 When dealing with a home affected by hoarding, the problem is often more complicated than it seems. Many individuals can easily recognize cases of hoarding but may not understand the complexity of hoarding behaviors. Individuals affected by hoarding are often dealing with underlying anxiety or depression that makes it difficult to throw away their belongings. This is why clutter builds up within the home, sometimes to a dangerous level that puts them at risk for health and safety hazards. When approaching a loved one with hoarding, it's important to do so with compassion and respect to help them understand the severity of the situation. After they agree to have their home cleaned, contact RestorationMaster. Our technicians are skilled and experienced when it comes to providing hoarding cleaning services in the Bloomington, MN area. We focus on building a relationship before starting the cleaning process, putting them in charge while treating them with compassion and respect. Then after the unnecessary items are removed, we will disinfect all areas of the property, removing dust, dirt, biohazards, mold, and pests.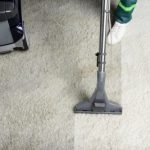 Just by entering a room, one can assess the cleanliness of the space by looking at the furniture and carpeting. This is because they are the most noticeable furnishings within the space. One's impression of a home or working space is often determined by their conditions. With repeated use and buildup of dirt and dust, the carpeting and upholstery can become worn down and fade over time. This generally happens quicker within commercial properties because of the higher foot traffic, making a professional cleaning service necessary. RestorationMaster is available in the Bloomington, MN area to provide professional carpet cleaning services for both homes and businesses. Our products and processes are designed to remove deeply embedded dirt and stains while renewing the overall appearance of carpeting and upholstery.
---
Related Disaster Cleaning and Restoration Services:
---
Recent Reviews
---
Review by Patrick Mcmillen
Rating

"I just bought a new house and had some water damage from an ice dam and I called Rick and he was out to my house very quick, he was very professional and easy to deal with. He dealt with my adjuster and all I had to do was pay my deductible"
---
Review by Austin Pipo
Rating

"I had a water damage problem in the middle of the night. Rick responded quick and fix my problem. Would highly recommend to family and friends."
---
Review by Payton Hagen
Rating

"Rick responded in the middle of the night and handled our water damage perfectly."