RestorationMaster has been a trusted provider of cleaning and restoration services to Eden Prairie, MN and the surrounding areas for the past 50 years.  We have many locations in the state of Minnesota and we are ready to respond quickly to all cleaning and disaster restoration needs 24 hours a day.  Our staff has the training and experience necessary to provide quality disaster restoration and cleaning services for commercial and residential properties and our quick response helps limit and contain the damage.
At RestorationMaster, we are dedicated to providing the most effective restoration and cleaning services and we use only the best cleaning products and equipment available along with green cleaning products for an effective and eco-friendly solution.
The main cleaning and restoration services that we provide to Eden Prairie, MN include water damage cleanup, fire damage cleanup, mold and mildew remediation, and bathroom cleaning services.  We have worked on many jobs involving fire and water losses in McLeod County Minnesota and we are the preferred service provider of many local insurance companies.  Make sure to contact us immediately if you need disaster restoration or cleaning services for your home or business in Eden Prairie, MN.  You can call us at (952) 592-1103 anytime, 24 hours a day, 7 days a week.
It is rare for a home or building to completely avoid water damage because it can be caused by many outside and internal factors.  Rain, floods, and other wet weather conditions are common causes of water damage as well as plumbing and appliance leaks, pipe bursts, and overflows.  Regardless of the source of the water damage, it must be addressed immediately to limit its spread.  Excess water can penetrate porous building materials and furnishings, causing damage including structural damage.  The presence of excess water and moisture also greatly increases the risk of mold growth.  RestorationMaster provides water damage restoration services to remove excess water and moisture from homes and commercial buildings in Eden Prairie, MN.  Our technicians will ensure that all water and moisture is effectively removed with our advanced equipment and we will also provide the necessary repairs.
When a fire occurs in a home or building, it causes several layers of damage from the structural damage caused by the flames to discoloration and etching caused by smoke and soot.  It is important to evacuate the building and call 911 as soon as a fire breaks out, and you cannot hesitate to start the restoration after the fire is extinguished.  The remaining smoke and soot can cause secondary damage on your property that may even exceed the damage caused by the fire itself.  RestorationMaster provides fire damage restoration services in Eden Prairie, MN to help clean up and repair the damage caused by a fire.  We will immediately stabilize the building and start the pre-cleaning process to prevent further damage and provide full scale repair and restoration.
Mold presents a major problem when it appears in homes and buildings because it can negatively affect your health and cause extensive property damage.  Water damage and excess moisture may trigger mold to develop because the spores need a source of moisture to survive and the mold feeds on organic materials found in the affected building materials.  This is why mold is such a high risk to cause structural damage.  Those who are exposed to mold are also at risk of possible health effects including allergic reactions and infections.  At RestorationMaster, we provide mold remediation services to remove all mold growth from affected homes and buildings in Eden Prairie, MN.  Our professionals can effectively find and remove the mold and ensure that the damaged areas are restored.
When it comes to cleaning offices and commercial buildings, it is usually the bathroom that requires the most attention.  It is important to keep the bathrooms in your commercial building clean so that they are comfortable for your employees and guests.  At RestorationMaster, we provide commercial bathroom cleaning services in Eden Prairie, MN to help keep your bathrooms clean and sanitary.  Our technicians will clean the tile and grout, sinks, and toilets to ensure that your bathrooms are clean.
Even though the odds of a serious accident or violent crime happening on your property are low, these situations can still occur and create a dangerous situation.  These scenes are especially dangerous if they contain blood, bodily fluids, and other biohazard materials that can affect your health.  You must avoid contact with these biohazard materials and call emergency responders right away to the scene.  Once law enforcement and EMTs are on the scene, you need to get in touch with a restoration professional to clean and disinfect the scene.  RestorationMaster provides biohazard and trauma scene cleaning services in Eden Prairie, MN to safely restore the scene of a violent crime or serious accident.  We will ensure that your property is completely cleaned and disinfected and we will approach the situation with a sense of compassion.
Natural disasters such as storms, floods, and fires cause such extensive property damage that personal items are often affected.  Personal items from clothing and jewelry to electronics and artwork can sustain serious damage from a disaster and these items may become permanently damaged if they are not properly restored. RestorationMaster provides content cleaning and pack-out services in Eden Prairie, MN to clean and restore your damaged personal items.  We will make sure your damaged content is restored quickly to avoid permanent damage and we can take your items to our facility for cleaning and restoration if your property is too severely damaged.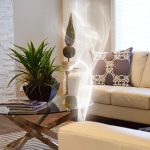 An unpleasant, lingering odor on your property can be annoying and make it difficult to spend any time within your home or building.  It is not easy to remove strong odors because the odor particles get absorbed in porous furnishings and building materials.  To eliminate the odor, the source of the odor must be treated, and the odor particles need to be extracted from the affected materials.  At RestorationMaster, we provide deodorization services to fully remove odors from homes and buildings in Eden Prairie, MN.  Our advanced deodorization methods will effectively extract odor particles from furnishings, building materials, and air spaces.
Hoarding can be a complex issue that is often caused by anxiety or depression. Due to this condition, the affected individual faces difficulties throwing away their belongings. While some are embarrassed to seek out help, others don't realize the dangerous conditions of their situation. So, they will need the help of a loved one to reach out to them and help them understand the danger. After they have accepted working with a cleaning service, contact RestorationMaster. Our technicians provide professional hoarding cleaning services in the Eden Prairie, MN area, using effective products and equipment to restore properties of all types. Our technicians also treat the individual with a sense of dignity and respect.
If your workplace is messy, your business will be harmed, as people will have a bad impression of it. Because of this, you want to make sure the property remains clean so people think well of it. But you may not always have time to clean your work environment when you have a business to run. In such a case, RestorationMaster can help with the janitorial services we offer for businesses in Eden Prairie, MN. We have full-range cleaning services that include a personalized cleaning plan for your business. We will conduct scheduled cleanings for your company on either a daily, weekly, or monthly basis.
---
Related Disaster Cleaning and Restoration Services: