RestorationMaster is a trusted provider of disaster restoration and cleaning services in Monticello, MN and the surrounding areas of southeastern Minnesota.  For more than 40 years, we have faithfully served homes and businesses with quality restoration services to help limit the damage and get the property restored to its normal condition following a disaster.  Our technicians have received the highest level of training to deal with any disaster scenario and we will arrive at your home or business quickly to start the restoration process.
At RestorationMaster, we are ready to respond to disasters 24 hours a day in the Monticello, MN area.  We use only the most advanced equipment as well as the best restoration methods of the industry to fully clean up and restore damaged homes and commercial buildings.  RestorationMaster is also a Recovery Management (SRM) center that helps coordinate the restoration effort for large commercial losses across the country.  As an SRM, we are fully equipped to handle even the worst disasters, including full restoration and reconstruction of the damage.
In addition to full disaster restoration, we also provide cleaning services for homes and commercial buildings.  We use advanced cleaning equipment as well as green cleaning products that are effective and safe for you and the natural environment.  We also offer janitorial services to help keep commercial buildings clean on a regular basis.
Our technicians and staff at RestorationMaster are committed to providing effective disaster restoration and cleaning services as well as outstanding customer service.  You will regain your peace of mind once our professionals begin the work to restore your home or business.  We have earned several awards commending our excellent work including four Achiever Awards from 2005-2008, the 2008 Expert Award, and the 2008 Award of the Roundtable.
If a natural disaster causes damage to your home or building in the Monticello, MN area, contact our professionals right away at (952) 592-1103 for emergency disaster restoration.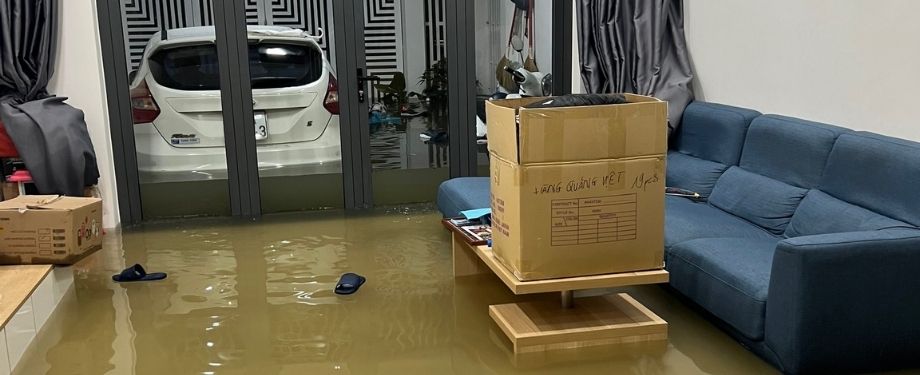 x
Water damage happens often in homes and commercial buildings because there are a number of sources for this type of damage.  Weather conditions like heavy rain and floods can lead to indoor water damage, as well as other issues such as leaks, burst pipes, and sewage backups.  Any amount of water damage needs to be addressed right away before it penetrates deeper in the affected materials.  If the water may contain sewage or other dangerous elements, avoid contact and call our professionals immediately.  RestorationMaster provides complete water damage restoration services to help homes and businesses in Monticello, MN.  We use advanced equipment to remove the water and restore the damaged areas, and we are also properly equipped to deal with sewage water.
Fires are very dangerous disasters and if the property is not restored immediately after the fire, they can be very damaging as well.  The flames of a fire can cause serious structural damage and the heat creates byproducts like smoke, soot, and residue that hang around after the fire is out.  These corrosive byproducts can cause extensive damage to surfaces and objects throughout the property that will quickly become permanent. RestorationMaster provides fire and smoke damage restoration services in Monticello, MN to help clean up and rebuild the damage caused by fire and the corrosive byproducts.  We will handle everything including the removal of soot damage and smoke odors as well as reconstruction to rebuild structural damage.
Mold is a common aftereffect of water damage or excess moisture because the spores need a moisture source to form into mold and survive.  However, once mold growth takes hold, it causes an additional set of problems.  Mold is very damaging to the surfaces it grows on because it uses these surfaces as a food source, and it can also spread to new areas at any time.  Those within the home or building are also at risk as mold exposure leads to a number of allergic reactions and health effects.  At RestorationMaster, we provide mold remediation services to remove any level of mold growth from homes and commercial buildings in Monticello, MN.  We will find and repair the source of the moisture and ensure that the mold is completely removed from the property.
When someone enters a room in a home or commercial building, the flooring is one of the first things they will notice.  This means that the condition of the flooring or carpeting can have an effect on the impression that a guest gets of your home or business.  Carpeting in commercial and residential settings can quickly become dirty as regular foot traffic pushes dirt and debris into the carpet fibers.  As the debris accumulates, the carpet becomes dirty and the fibers can even become damaged.  The same can happen with furniture upholstery as consistent use pushes dirt and debris into the upholstery fabric.  At RestorationMaster, we provide complete carpet and upholstery cleaning services for homes and businesses in Monticello, MN.  We can effectively extract dirt and stains with our advanced cleaning products and equipment to restore the carpeting and upholstery fabric to its original appearance.
There are many people in the U.S. that struggle with hoarding and the consequences of their behaviors can have a major impact on them and their loved ones.  Hoarding is considered a mental disorder as those affected are dealing with anxiety and depression that prevent them from throwing anything away from their home.  As they collect more items, the clutter grows, increasing the risk of fire and injuries and creating unsanitary conditions.  If you know someone who hoards, you need to reach out to them to help them understand the danger created by their behaviors.  At RestorationMaster, we offer hoarding cleaning services to help those affected in Monticello, MN clean and restore their homes.  We take a compassionate approach that puts the affected individual at the center of the cleaning process.
Odor Removal – Monticello, MN
Foul odors from fire, smoke, cigarettes, pets, mold, and biohazards linger in homes and buildings because the odors can get absorbed in porous materials.  Simply covering the odors with air fresheners and similar products will not resolve the issue, the odor needs to be removed from the source.  If there is a foul odor left over from a disaster in your home or building or from some other source, make sure you call our professionals. RestorationMaster provides complete odor removal services to remove all types of unpleasant odors from homes and buildings in Monticello, MN.  We will effectively treat affected materials and air spaces to ensure that the odors are thoroughly extracted.
Nobody wants to think about the possibility of a violent crime or serious accident happening on their property, but the possibility is always there.  The scene of such an event is not only overwhelming to witness, but also very dangerous, especially if there are biohazard materials on the scene such as blood and bodily fluids.  You should first call emergency responders in these situations, and then call a licensed professional that can restore the scene.  At RestorationMaster, we provide biohazard and trauma scene cleaning services in Monticello, MN to safely remove biohazard materials and restore the scene to safe conditions.  We will work discreetly to remove all dangerous materials and we will thoroughly clean and sanitize the area to eliminate health risks.
The damage caused by a natural disaster, whether it is mold, flooding, or a fire, can be very pervasive in your home or building.  Not only will the disaster cause damage to the furnishings and structural elements of the building, but also to your personal items.  Your personal content including your clothing, jewelry, electronics, and others can sustain permanent damage from fire, water, and mold if not quickly restored.  At RestorationMaster, we provide content cleaning and pack-out services as part of our disaster restoration services in Monticello, MN to clean and restore your damaged items.  Our technicians can handle the cleaning and restoration on your property or bring your items to our facility for cleaning and storage.
Your workplace's appearance is a reflection of the company, so you want to make sure it looks neat and tidy. Otherwise, your workers, customers, and guests will have a bad impression of the business. When you're running a business, though, it's not easy to also maintain a clean work environment on top of all your other responsibilities. RestorationMaster can help with that through the janitorial services we offer to businesses in Monticello, MN. We will work with you to create a cleaning plan customized to your business's needs, and then we do either daily, weekly, or monthly scheduled cleanings.
---
Related Disaster Cleaning and Restoration Services: