RestorationMaster specializes in water damage cleanup, repair, and restoration and can respond quickly to your emergencies in Minneapolis, MN, and the surrounding areas. We provide emergency response and 24/7 service in Minneapolis, MN, and the surrounding areas. Our technicians have many years of experience with water damage, fire damage, mold remediation, sewage backup cleanup, and recovery. We are also always available to help with emergency water removal from your home or business.
Our team brings years of restoration experience to every job. As a full-service restoration company, we provide emergency response, fire and smoke damage cleaning, flood damage repair, water extraction, mold remediation, and more. Our presence throughout the Minneapolis metro area allows us to rapidly respond to your needs.
Water Damage Restoration in Minneapolis, MN
Water damage restoration is an emergency business. That's why RestorationMaster is on call 24 hours a day, 7 days a week, 365 days a year in Minneapolis. Our quick response reduces your suffering and saves money. Water damage claims increase substantially if prompt action is not taken to contain the damage. The cleaning professionals at RestorationMaster use advanced products, procedures, and equipment to ensure the highest level of cleaning performance and protection for personal property, carpets, and furnishings.
What to Do After Water Damage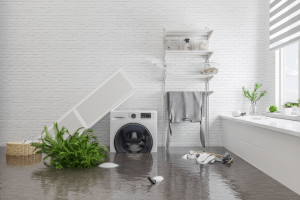 Damage from water and bacteria growth can begin within hours. Call us for professional help
Remove as much water as possible by mopping and blotting
Remove wet area rugs or other floor coverings
Lift draperies off the floor, loop through a coat hanger, and place the hanger on the drapery rod
Wipe furniture, prop wet furniture cushions for even drying, and place aluminum foil under furniture legs
Move photos, paintings, and art objects to a safe, dry location
Open drawers, closet, and cabinet doors to enhance drying
What NOT to Do After Water Damage
Do not enter a room with standing water until the electricity has been turned off
Do not use a regular household vacuum to remove water
Do not lift a tacked-down carpet without our professional help
Do not use electrical appliances while on wet carpet or flooring
Do not disturb visible mold
Do not remove books from shelves. Rather, pack them tightly to prevent warping of pages until we can begin the specialized drying
The water clean-up process includes:
Inspection and assessment
Water extraction
Anti-microbial application
Drying: air movement
Drying: dehumidifying
Drying: monitoring
Sewage Backup Cleaning in Minneapolis, MN
Excess water in your home can be especially dangerous if it contains sewage.  Sewage can end up in a property if a blockage in the system causes a sewage backup or if flood water mixes with sewage prior to entering the building. You must react right away if the water contains sewage because the property damage will be much worse and the dangerous materials within the sewage can spread infection or disease. Our professionals can provide effective sewage cleanup to remove water containing sewage and repair or replace the damaged materials. We will also thoroughly clean and disinfect the areas affected by the sewage to reduce the risk of negative health effects.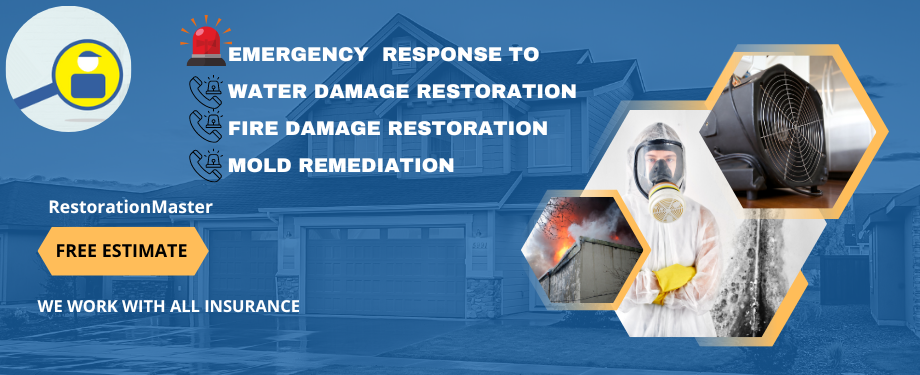 Call us for Water Damage Restoration in Minneapolis, MN
Let us show you how RestorationMaster can help.
Use the form on the right or call (952) 592-1103 to request a quote for RestorationMaster water damage cleanup services in Minneapolis, MN 55407 area.
---
Related Water Damage Restoration Services:
---
Recent Reviews
---
Review by Patrick Mcmillen
Rating

"I just bought a new house and had some water damage from an ice dam and I called Rick and he was out to my house very quick, he was very professional and easy to deal with. He dealt with my adjuster and all I had to do was pay my deductible"
---
Review by Austin Pipo
Rating

"I had a water damage problem in the middle of the night. Rick responded quick and fix my problem. Would highly recommend to family and friends."
---
Review by Payton Hagen
Rating

"Rick responded in the middle of the night and handled our water damage perfectly."