Keeping your floors and furniture looking like new requires regularly scheduled carpet and upholstery cleaning. Dirt, bacteria, pet hair, and more get tracked into your home every single day, resulting in the buildup and worn and dingy carpets and upholstery that require professional cleaning to restore. RestorationMaster makes carpets, flooring, and upholstery look their best. We are a leader in commercial and residential floor and carpet cleaning in the Minneapolis, MN 55407 area.
RestorationMaster brings you the latest in carpet cleaning technology. Our advanced cleaning service provides you with unbeatable value: deep cleaning and thorough restoration of your carpets and upholstery that is adhered to your schedule and needs. We bring you convenience and reliability with our trusted carpet and upholstery cleaning services. Our attention to detail and customer service will leave your carpets, rugs, and upholstery fresh, clean, and looking like the day you first bought it. We have trusted experts in Minneapolis 55407 area for your regularly scheduled carpet cleaning needs.
Carpet Cleaning Services
No other item in your home absorbs more dirt and debris and can affect the appearance of your home like your carpets.
To maintain your carpets' optimal look and feel, your carpets should be professionally cleaned every six to twelve months. Unlike our cleaning, most rental carpet cleaning equipment leaves carpet wet with detergent left behind. At RestorationMaster we have the tools and expertise to remove moisture, dirt, and detergent, providing you with a complete and effective clean. Our carpet and upholstery cleaning services can also remove tough odors that have been embedded in your fabrics for years.
When dirt, mold, and mildew invade your carpet, trust the professionals at RestorationMaster for complete and effective cleaning. Using a special truck-mounted system, we'll excavate the excess soil and detergent from your carpet. We use the hot-water extraction method that combines power with proper cleaning agents to remove every ounce of excess moisture and every bit of dirt from your carpet.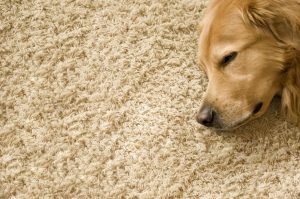 Our exclusive carpet cleaning process includes:
– Preliminary inspection of your carpets to select the best cleaning method
– Pre-treatment of stains and spots
– Pre-application of cleaning products to loosen soil
– Rinsing the carpet with clear hot water
– Carpet grooming for drying and a uniform appearance
– Placing pads under furniture to protect the carpet while it dries
– Final inspection you to ensure your complete satisfaction
Green Cleaning Process
RestorationMaster Green Cleaning is as effective as traditional cleaning but is odorless and solvent-free. It's the right thing for our customers in Minneapolis, MN 55407 area – and the environment.
We also offer Green Cleaning for your carpets, which is just as effective as regular carpet cleaning but better for the environment.
Upholstery & Furniture Cleaning Services
At home or at work, fabrics are often heavily used and thus show soil and dirt faster. RestorationMaster professionals are experts at selecting the correct cleaning system for various fabric types and soil conditions.
Give your upholstery the care it deserves. Our cleaning service is specially tailored to restore upholstery to its original appearance and remove spots that can be damaging to furniture over time. Our professional techniques will make sure your upholstery stays looking its best. For all upholstery cleaning, our RestorationMaster technicians in Minnesota use specially-designed products, equipment, and methods every step of the way, including initial spot treatment, vacuuming, cleaning, rinsing, water extraction, and washing and polishing frames.
Use the forms on the right or call us at (952) 592-1103 to request a quote for RestorationMaster carpet and upholstery cleaning service in Minneapolis, MN 55407 area.
---
Related Carpet and Upholstery Cleaning Services:
---
Recent Reviews
---
Review by Patrick Mcmillen
Rating

"I just bought a new house and had some water damage from an ice dam and I called Rick and he was out to my house very quick, he was very professional and easy to deal with. He dealt with my adjuster and all I had to do was pay my deductible"
---
Review by Austin Pipo
Rating

"I had a water damage problem in the middle of the night. Rick responded quick and fix my problem. Would highly recommend to family and friends."
---
Review by Payton Hagen
Rating

"Rick responded in the middle of the night and handled our water damage perfectly."