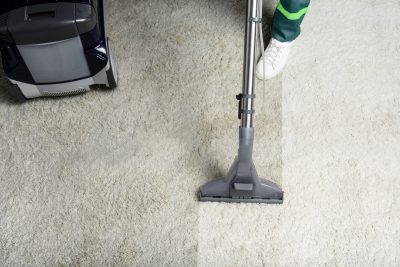 RestorationMaster provides carpet and upholstery cleaning service throughout the North Shore and Northwest suburbs of Chicago.  Regular cleaning will keep your carpets looking great, and create a healthier environment in your home by removing dirt, dust and allergens.
Our carpet cleaning service includes pre-treating spots, professionally steam extracting the entire area moving most furniture, and returning it to its original position. We then place all furniture on blocks or pads to protect the damp carpet.  High traffic areas such as stairs and hallways are given special attention as part of our carpet cleaning services.  RestorationMaster takes pride in providing our customers the best carpet cleaning service in Northbrook, IL 60062 area and the Northwest Chicago suburbs.
Upholstery Cleaning
We also provide expert upholstery cleaning to help keep your furniture looking great. We always come out in advance (at no charge) to inspect and sometimes test fabric in order to determine the best possible cleaning method to use in order to acquire the best result. RestorationMaster upholstery cleaning technicians have the special tools and know-how to carefully and safely clean a wide variety of furniture fabrics.
Your carpet and furniture are a major investment.  Help protect that investment with RestorationMaster carpet and upholstery cleaning services.  Your home is in good hands with RestorationMaster, the cleaning people who care.
Request a quote for carpet and upholstery cleaning in Northbrook, IL 60062 or other Chicago north suburbs. Call RestorationMaster at (847) 558-6604.
Upholstery and Carpet Cleaning Services by RestorationMaster: