901-410-4664
The damage caused by a natural disaster is indiscriminate as floods, fires, or mold growth can cause wide ranging damage to the structural elements, furnishings, and personal belongings including soft content in your home. Many soft content items such as clothing, bedding, and linens are quite delicate and natural disasters often cause them to sustain severe damage. RestorationMaster provides soft content restoration services to restore all types of soft content items in Cordova, TN that have sustained significant damage. Any soft content that has been affected by water, odors, soot, or mildew can be restored to its pre-loss condition with these services.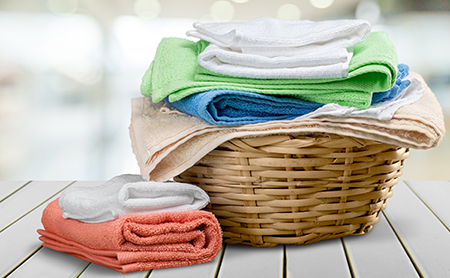 Why Soft Content Restoration
In the past, soft content items have been considered lost after sustaining severe damage from water, soot, mold, or bacteria. Losing soft content items to a disaster can be extremely frustrating as some items such as jackets, shoes, stuffed animals, and wedding dresses may have actual or sentimental value. Our technicians can restore approximately 90 percent of all soft content damaged in a disaster with our advanced cleaning equipment and environmentally friendly cleaning solutions that are safe for your items. Having your damaged soft content items restored will not only simplify the insurance claim process because there will be less damaged items, but also save you money on the replacement of your items and the overall cost of the restoration.
The following types of soft content can be restored effectively with our services:
Bedding such as comforters and pillows
Clothing and jackets
Wedding dresses
Purses
Shoes
Leathers, suedes, and furs
Linens
Stuffed animals and dolls
Rugs
The benefits of our soft content cleaning services include the following:
Restoration of 90 percent of damaged soft content to its pre-loss condition.
Removal of mold, soot, bacteria, and odors from soft content material.
Restoration of valuable and sentimental soft content items.
Simpler and quicker insurance claims.
Lower cost for the entire restoration process.
Soft content that has been damaged in a disaster such as a fire, flood, or mold growth is no longer considered a lost cause as RestorationMaster can restore damaged soft content for homeowners in Cordova, TN. Our soft content restoration services are safe and effective for all types of items from clothing and bedding to suedes and stuffed animals. You can reach us 24 hours a day at (901) 410-4664 to learn more about our soft content cleaning services.