When it comes to complete property restoration and vandalism cleanup in Boulder City and Mesquite, NV, you can count on ServiceMaster EMT to provide the service you need for your peace of mind. Everything from fires and floods to home robberies, our technicians know how to rebuild and restore properties to their original condition. But in situations like these, it's important to act immediately to prevent additional damage from occurring.
ServiceMaster EMT is available 24/7 to provide full property restoration and vandalism cleanup in the Boulder City and Mesquite, NV area. Our technicians are both trained and experienced to respond immediately and work quickly to restore building structures of all types.
Dealing with Property Damage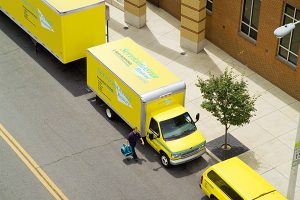 Discovering significant damage to a commercial or residential property cannot only be frustrating but overwhelming as you wonder who could have done such a thing. But regardless of the source of damage, the building must be restored nonetheless.
The professionals of ServiceMaster EMT make use of advanced products and equipment to efficiently restore your property to its original condition. In addition to the structure, we will also address the interior building materials and contents, if necessary.
Property Damage Restoration – What to Do:
Document all damage to the structure before cleaning anything.
Call your insurance company, followed by ServiceMaster EMT.
Vacuum or sweep up any small pieces of glass.
Scrape off any food debris from any walls and floors, being careful not to rub it in.
If the outside structure contains debris, wash away as much residue as possible.
Vandalism Cleanup – What to Avoid:
Do not try to remove chemical stains yourself.
Do not touch or try to use damaged electrical appliances.
Do not throw away any damaged items until they have been inspected by an insurance adjuster.
Do not clean any fabrics yourself. ServiceMaster EMT will treat them with professional products.
Upon encountering your property severely damaged by vandals or a natural disaster, don't hesitate to contact ServiceMaster EMT. Each of our technicians is trained to restore various types of structures and materials, ensuring to remove all debris and cleaning up the property.
Emergency Response
ServiceMaster EMT is available 24/7 at (702) 786-1999 to provide property damage restoration and vandalism cleanup services.
---
Related Property Restoration Services:
Property and Vandalism Cleanup Kingman, AZ
Vandalism Cleanup Services Laughlin, NV
Property Damage Restoration Bullhead City, AZ
Vandalism Cleanup and Property Restoration Las Vegas, NV
Vandalism Cleanup and Property Restoration Services Henderson, NV
Property Damage Restoration Lake Havasu City, AZ
July 10, 2020
Alfredo Pena
Las Vegas, NV
The service we received was very professional. They communicated at all times. They let us know when they were heading over what they were gonna do why they were doing and why it needed to be done and when they were done they explained everything that was done again. I was never left in doubt as to what was being done in my home. They were clean about the work,respectable and with the pandemic they kept their masks on at all times. Overall just a wonderful experience.
July 9, 2020
Seth Kaufman
Aliso Viejo, CA
Javier is the consummate professional. He works hard and takes special care of his assignments and the responsibilities that come with it. He is always accessible and provides accurate updates. Having to go through similar issues in 6 months, I'm glad to have Javier assigned both times. Hopefully it won't happen again, but if it does I feel confident that the job will get done the right way if Javier is my PM.
July 8, 2020
David Ayres
Las Vegas, NV
I have been very satisfied with the service and thoroughness of the personnel I have dealt with at a time when we needed help. They were guiding and professional in explaining the 'process' to get us through the needs of the developing "project fix". The timing was great to go from one step to the next. We dealt with Brandon with the initial field work and now with Tina at the stage where we need the coordination of the demo crew and scheduleing for remediation.
More Reviews