ServiceMaster TEAM
As many homeowners are aware, basements are prone to leaks. While some shrug off minor water damage, it is important to understand the potential causes, as well as why it is to your benefit to address these issues before major flooding occurs.
There are a variety of reasons why you may be experiencing leaks in your home. Some include, but are certainly not limited to:
Sump Pump Malfunctions
Cracks in Walls or the Foundation
Burst Pipes
If you are experiencing any level of leakage in your home, then it is always worthwhile to identify the origin of the problem, and get it resolved before the situation escalates. Putting it off for another month, or waiting until it happens again, is a risk that is not worth the consequences. The cost is often major flooding. Unfortunately, you may not even get the opportunity to fix a leak before flooding strikes. In either situation, it is critical that you get it taken care of fast.
Here at ServiceMaster TEAM, we understand the importance of cleaning up major basement flooding as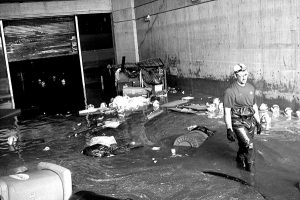 quickly as possible. For starters, if the water is not removed in a timely fashion, then mold and mildew are likely to grow. Additionally, if you have a finished basement, affected furniture may not be salvageable if it is left to soak. For these reasons and more, our technicians can arrive on the scene within 2 hours to mitigate damage in Northeast Philadelphia homes.
When you contact our representatives, you can expect us to undergo the following phases:
Emergency Response: As we stated before, time is of the essence. Our technicians will arrive within 2 hours to assess the situation.
Water Removal and Drying: Our state of the art equipment will remove water from both the structural elements of your basement, and furnishings. We even offer carpet drying services when necessary.
Reinstallation and Cleaning: Our technicians can move large objects in order to more thoroughly clean your basement, and then reinstall them once complete.
When our technicians are finished, they will have removed water and excess moisture from all facets of your basement. This includes structural elements, furniture, air spaces, carpets, etc.
Managing Burst Pipes
 Pipes can rupture or burst for a range of reasons, but winter conditions are often the culprit. In cold temperatures, excess water within a pipe can freeze, expand, and ultimately burst the pipe. A majority of the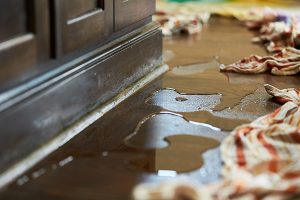 time, this occurs within attics and basements, as they are more exposed to the elements. We recommend that you take preventative action by better insulating pipes in these locations, and ensuring that the areas are well heated. However, this does not guarantee that your pipes will not burst, especially in cold Pennsylvania winters. If they do, our technicians here at ServiceMaster TEAM can respond swiftly and effectively.
We encourage you to call our expert representatives as quickly as possible if you experience basement flooding. They can be reached at (215) 399-4866, and are available 24 hours a day.