Remodeling Contractor Market Trends in 2022
The COVID-19 pandemic has affected almost every major industry in different ways.  For remodeling contractors, the pandemic has led to a boom in business that is expected to continue into 2022.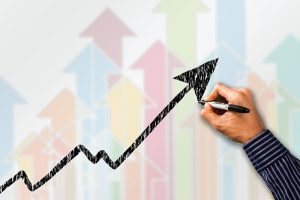 There was a significant increase in the number of remodeling projects done in 2020 and 2021 as homeowners have spent much of their time at home and have used this time to invest in improving their homes.  People are deciding to go through with projects that they have been putting off such as kitchen remodels, and many have decided to remodel their homes because their home is now their gym, office, and entertainment venue.
Many expect the growth in the remodeling industry to continue through 2022 which is great news for remodeling contractors.  While the trends in the remodeling industry are mostly looking up, there are a couple of trends that could cause trouble for some contractors including the shortage of labor and materials.
In this guide, we will discuss the remodeling market trends for 2022 including the expectations for growth and predictions of how the industry will change to accommodate the increase in demand.  Remodeling contractors who understand the new trends will be better positioned to keep riding the wave of increased business brought on by the COVID-19 pandemic.  Contractors can also further grow their business by working with a lead generation service provider to help get more high-quality leads.
Continued Growth in Remodeling Industry
The Remodeling Futures Program at the Joint Center for Housing Studies of Harvard University recently released the Leading Indicator of Remodeling Activity (LIRA) report which states that strong growth is expected to continue through 2022 when it comes to expenditures in home improvement and maintenance.
According to the LIRA, expenditures in home improvement and repair could reach $400 billion by the third quarter of 2022.  However, the LIRA also warns that the growth may be slowed due to increasing interest rates and high costs of labor and materials.  There is still much reason for optimism as the current strong housing market and house price appreciation will continue to benefit the remodeling industry by increasing the demand for remodeling projects.
Expected Remodeling Market Trends in 2022
The best way to take advantage of the growth in the remodeling industry is to understand the expected trends and incorporate them into your services and marketing plan.  The following are the top trends expected in 2022 that remodeling contractors must be aware of:
High Quality Digital Renderings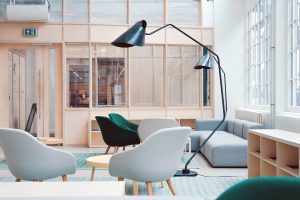 Digital renderings of remodeling projects have grown in popularity as they are convenient for the remodeler and customer and cut down on the need for in-person visits during the pandemic.  High-quality digital renderings allow contractors to give accurate project estimates without visiting the site and allow customers to view different options before making a decision. 
Remodeling contractors should consider using software that allows them to show their customers digital renderings of their project.  This will help keep your employees safe by limiting in person visits and help your customers see what their project will look like and make decisions based on their preferences and budget.
Increased Spending from Millennials
Millennial homeowners are expected to be among the top contributors to the growth of remodeling in 2022.  Homeowners of this generation typically stuck to DIY home improvement projects, but they are now starting to reach out to professional contractors for home remodeling.  One reason millennials are more interested in professional home remodeling is because they are inspired by ideas that they see on social media that are beyond what they can handle as a DIY project.  Millennial homeowners are also realizing that professional remodeling is a wiser investment of their time and money as DIY projects take a lot of time and may end up costing them more money over time.
Contractors can benefit from the increase in spending on home improvement and remodeling projects by marketing to millennial homeowners.  Millennials are a tech savvy generation so remodelers should make sure they have a strong web presence in the search engine results pages and on social media.  Building brand awareness and trust on social media is a highly effective way to reach millennial homeowners.
Importance of CRM Software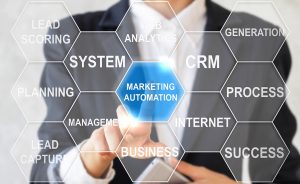 As contractors take on more projects, it is important for them to be able to manage these projects efficiently to help limit costs and cut down on lead times.  An effective way to manage tasks and keep projects in order is to use customer relations management (CRM) software.  With a good CRM program, you can easily manage tasks such as client tracking, contract management, quotes and proposals, project management, sales pipeline management, and scheduling.  You can also use this software to automate emails to clients to remind them about appointments and deadlines.
If you expect your business to grow in 2022, it is worth it to invest in CRM software to help keep track of the details of your projects and leads.
Wellness and Sustainability
There has been an increase of interest in designs that promote wellness and sustainability, especially among millennial homeowners.  According to Zillow, wellness features such as steam ovens, hot tubs, touchless toilets, Zen gardens, and smart features increased the prices that homes sold for in 2020.
Remodeling contractors can expect an increase in demand for remodeling projects focused on wellness and sustainability including energy efficiency, smart home technology, and sustainable building materials.  Be prepared to accommodate these demands by offering sustainable building materials like recycled steel and glass and bamboo flooring as well as smart technology including lighting, security, and home automation.  You should also include the concepts of wellness and sustainability in your marketing messaging to appeal to homeowners who value these ideas.
Challenges Caused by Growth in Remodeling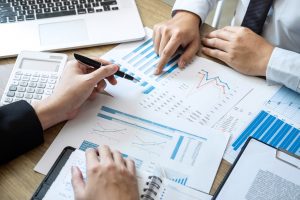 While the growth in the remodeling industry is largely beneficial for contractors, this growth has presented several challenges.  The increase in demand for professional home improvement and remodeling has created a shortage of labor and materials that have led to longer lead times.  It is important for contractors to understand these challenges so they can minimize the effects these challenges will have on their growth.
Material shortage: During the pandemic, supply chain shortages and rising prices have led to a shortage of raw materials such as lumber. This greatly effects the remodeling industry as contractors must have easy access to raw materials to shorten lead times and reduce costs.  Contractors should be patient during the materials shortage and help customers choose materials that have shorter lead times.
Labor shortage: Like many industries, the remodeling industry is experiencing a labor shortage largely caused by the conditions of the pandemic. Less people are working in construction and remodeling and limits on immigration due to the pandemic has also contributed to the labor shortage.  This labor shortage is expected to continue through 2022, putting contractors in a challenging spot.  You can increase wages to attract more employees, but this will result in charging more for your services.  Contractors should do their best to come up with a plan to combat the labor shortage.
Long lead times: The increase in demand for remodeling projects, the shortage and higher cost of materials, and shortage of labor are all contributing to longer lead times. Some contractors have backlogs as long as six months which could be off putting to customers.  It is important for contractors to be up front and honest about their lead times and put escalation clauses in their contracts in case the initial estimate given needs to be raised 6 months later when the project starts due to market conditions and prices.
Lead Generation for Contractors from RestorationMaster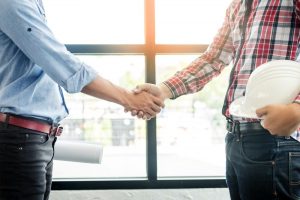 The conditions of the COVID-19 pandemic have created an exciting time for growth in the remodeling industry, but with that growth comes several challenges that are a threat to stifle the growth.  Remodeling contractors can put themselves in the best position for success in 2022 by capitalizing on emerging market trends while taking action to help minimize the impact of the challenges facing the industry.
One thing that has been a problem for some contractors since before the pandemic is generating enough sales leads.  If you are a contractor that provides remodeling or disaster restoration services, RestorationMaster can help you generate high quality leads.  We provide effective lead generation for contractors through our website restorationmasterfinder.com to generate quality water damage leads, fire damage leads, and more.
You can call RestorationMaster at (888) 860-7679 for more about our lead generation services.