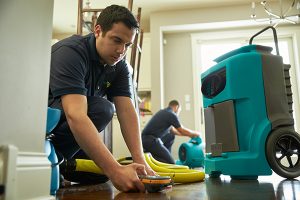 If you have chosen not to make a claim with your insurance company for the sake of keeping monthly costs down, a water damage restoration bill can quickly become very expensive. Depending on how much time has elapsed between the time of damage and treatment as well as how far the water has spread, these costs in labor can go up to the thousands.
ServiceMaster Restoration by Century completely understands these headaches, which is why we are proud to offer a more cost-effective solution for those living in Georgetown, TX. Known as the FlexServ program, you can rent dehumidifiers and water restoration equipment and save on the labor costs while still taking care of your water problem. We will provide all equipment necessary as well as professional assistance – if needed – to return your building materials to their original conditions.
FlexServ – Choose Only What You Want
ServiceMaster Restoration by Century believes that you should only have to pay for what you need – and nothing more. As everyone's case of water damage is different, we have included 3 options to choose from within our FlexServ dehumidifier rental program. Each package includes different levels of services in addition to the equipment you will be renting.
Whether you have significant or no experience when it comes to restoring property structure, our technicians will set you up with the instructions and equipment necessary to get the job done properly at a fraction of the cost.
These benefits are included in all packages of our FlexServ program
Ability to select delivery, pick-up, and installment of equipment
Cleaning and repairs of equipment in between rentals
Professional assistance during the time of rental
Ability to use advanced equipment frequently operated by professionals
FlexServ Rental Packages
When choosing 1 of 3 package options, sometimes it can be difficult to determine which one exactly is best for you. However, ServiceMaster Restoration by Century can help you with this after conducting the initial inspection to recommend which package will be the best option. This way, you can get the most value out of the dehumidifier rental program without putting a dent in the bank account.
All of the following are the package options are available within our FlexServ program:
Bronze: Pre- and post-inspection of rental dehumidifiers and equipment.
Silver: Pre- and post-inspection of rental equipment, flood cleanup, removal of carpet padding, and anti-microbial treatment.
Gold: Pre and post-inspection of all rental equipment, removal of carpet padding, flood cleanup, anti-microbial treatment, drop-off, installation, and pickup of all dehumidifier rental and restoration equipment.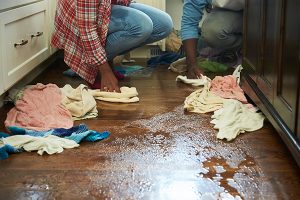 Regardless of the package you choose, a ServiceMaster Restoration by Century technician will be available to answer any questions, address concerns, or upgrade your package, should you need help along the way. While it is our goal to ensure you have everything to complete the job, you can always request professional assistance at any time to ensure your building materials are dried and restored properly. Afterwards, you can look forward to a clean and healthy living environment after making the necessary repairs at a cost-efficient rate.
Free Quote
If you are interested in our dehumidifier rental equipment from the FlexServ program or would like more information, please don't hesitate to call us at (512)765-9630 if you live in the Georgetown, TX area.
Related Dehumidifier Rental Services
Dehumidifier Rental Services in Austin, TX
Dehumidifier Rentals in San Antonio, TX
Dehumidifier Rental Program in Magnolia, TX
Flexserv Dehumidifier Rental Program in Pearland, TX
Dehumidifier Rental in Round Rock, TX
---
Recent Reviews
Review by

A.D.
Rating

"Your attention to detail. Appreciate your customer service and promptness in getting someone out to my home."
---
Review by

B.T.C.T.
Rating

"PROFESSIONAL, COURTEOUS, QUICK, NEAT AND KEPT US INFOR. WE WERE MED AS TO ALL ASPECTS OF THE PROJECTVERY SATISFIED."
---
Review by

J.J.
Rating

"Incredibly fast response!"