(402) 973-3858
Even though it is so often used with constant foot traffic, the carpeting in a home is subject to being overlooked. The debris and dirt that accumulate down in the carpet fibers are caused by this foot traffic, and can worsen the carpet's appearance and lead to destruction of its fibers.  Not only this, but walking on the dirty carpet can bring the gathered debris up into the breathable air, leading to poor indoor air quality.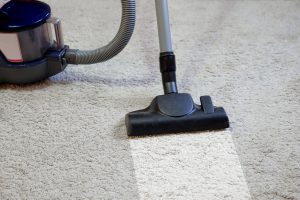 RestorationMaster is able to assist with all carpet cleaning service needs for homes and get rid of deeply entrenched debris in carpeting to bring it back to its original state. With our state-of-the-art cleaning equipment, we can get rid of an array of stains and spruce up any type of carpeting.
Carpet Cleaning Fremont, NE
With advanced, truck-mounted cleaning equipment and the hot water extraction method, the technicians of RestorationMaster are there to restore and deep clean carpeting completely. We create a cleaning solution using hot water and green cleaning products that is applied to the carpet with a cleaning wand which then extracts embedded debris and dirt out of the carpet along with the cleaning solution. For any carpet stains, we use our specialized cleaners to take care of them separately.
The following steps are a part of our entire carpet cleaning process:
Pre-Treatment: To begin, we pre-spray the carpet to break up debris and dirt. At this stage we also handle stains.
Cleaning with Hot Water Extraction: To get rid of embedded debris and dirt, the hot water extraction method is used on all of the carpeting to return it to its initial state and prolong its life.
Certified Technicians: To efficiently clean all types of carpets, we ensure all of our technicians are trained.
Long-Term Protection: By applying a stain and fabric solution, we keep your carpet protected.
Convenience: With just one visit, our carpet cleaning service can be finished, allowing your carpet to be dry within one day.
Free Estimate: Based on how big the carpeted area is and what your cleaning needs are, we give free estimates.
Guarantee: For any type of carpet in your home, we guarantee impressive results.
Free Estimate
While it can affect the impression people may have when they come to your home, a worn out or dirty carpet can also impact the look, cleanliness, and comfort of your space. RestorationMaster can efficiently restore and clean your carpet with our residential carpet cleaning services, offering one-time and regularly scheduled services for homes in Fremont, NE. For a free estimate or an appointment for our carpet cleaning services, you can call us any time at (402) 973-3858.
---
Related Carpet Cleaning Services
Carpet Cleaning Services Elkhorn, NE
Residential Carpet Cleaning Services Omaha, NE
Commercial Carpet Cleaning Fremont, NE