(815) 733-9123
Fires are often chaotic because they occur without warning and put the people inside the home or building in serious danger.  After everyone has evacuated and the fire is out, the restoration process must begin immediately.  Soot from the smoke and corrosive byproducts lingering after the fire is out continue to cause damage that can become permanent. 
Nu-Gen Cleaning & Restoration 
provides
fire damage restoration
services for affected homes and buildings in
Elgin, IL
.  We are highly trained in the most advanced cleaning methods to fully restore structural elements, furnishings, and personal content damaged by a fire.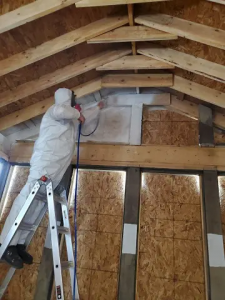 Our technicians begin the fire damage restoration process once the fire department claims the property to be safe.  Soot and corrosive byproducts often cause the most damage after a fire by tarnishing and etching affected surfaces.  We can remove tarnishing and etching from just about any household surface before it becomes permanent using effective chemical cleaners.  We can also repair the structural damage caused by the fire and handle any water damage that occurred from putting out the fire.
As you wait for our technicians, these tips will help you limit some of the damage:
Do not wipe off porous surfaces including furniture, wood, and drywall.
Do not turn on your air conditioner or furnace.
Avoid using electronics until they have been inspected for safety.
Do not move or use your furniture.
Throw away all food products exposed to the heat or fire.
As a highly regarded provider of fire damage restoration, we are committed to restoring all damage caused by the fire and smoke and eliminating any lingering odors.  If your personal belongings are heavily damaged in a fire, we can take them to our facility for cleaning with our pack-out services.  Your items will be fully cleaned, deodorized, and stored in our facility until your home is fully restored from the fire.
The damage from a fire always spreads further after the fire is out so call Nu-Gen Cleaning & Restoration as soon as possible.  We react quickly to prevent permanent damage and get homes and buildings that have been affected by fire in Elgin, IL back to their previous condition.  You can call us 24 hours a day at (815) 733-9123 for fire damage emergencies in Elgin, IL.
---
Related Fire Restoration Services Elgin, IL
Smoke Cleanup Crystal Lake, IL
Fire Damage Removal Cary, IL