Water Damage Cleanup
Water Damage Related Info
Water damage is an ever present threat to your home or building as weather conditions such as rain, flooding, and humidity as well as internal problems including plumbing leaks, burst pipes, and sewer backups can result in excess water.  Once in a home or building, excess water can spread through absorbent building materials such as wood and drywall to cause extensive damage and increase the risk of mold growth.  ServiceMaster TEAM provides water damage cleanup and sewage damage services to remove the water or moisture from homes and businesses in Buckingham and Doylestown, PA.  Our technicians will immediately help stop the spread of the damage and remove the excess water with our advanced drying and dehumidification equipment.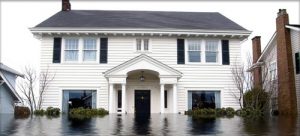 Water can become absorbed in porous building materials including carpeting, drywall, wood, flooring, and baseboards in a matter of minutes which can lead to significant structural damage.  As the water continues to spread, the risk for mold growth becomes much greater as well.  The technicians of ServiceMaster TEAM have the experience to handle water damage restoration in any commercial or residential setting and we use the best drying and dehumidification equipment available to effectively extract water from affected structural elements, furnishings, and other objects.
You can expect the following from our water damage restoration services:
Water damage repair
Carpet and rug cleaning
Anti-microbial treatments
Upholstery cleaning
Mold inspection and remediation
Sewage cleanup and remediation
Flood damage restoration
Content cleaning and drying
Structural drying
Stain removal
Sewage Damage Cleanup
One potential cause of water damage is a sewer backup and when excess water in a home contains sewage, it must be treated with extreme caution.  Sewage often contains bacteria, waste, and other hazardous materials that can spread disease or infection, making it best to avoid any contact with the water and call ServiceMaster TEAM.  Our technicians can effectively clean sewage backups and we will eliminate the risk of infection or disease by disinfecting the entire affected area.
Because water damage can so quickly become a major problem, you must take immediate action and call for water damage restoration right away.  Our professionals at ServiceMaster TEAM provide effective water damage restoration services to help cleanup water damage in homes and businesses in Buckingham and Doylestown, PA.  You can reach us 24 hours a day at (215) 399-4866 to respond to your water damage emergencies.
---
Related Water Damage/Sewage Damage Services
Water Damage/Sewage Damage in Willow Grove and Southampton, PA
Water Damage/Sewage Damage in Levittown, PA
Water Damage/Sewage Damage in Montgomery, Bucks County and Northeast Philadelphia, PA
Water Damage Restoration in Warminster, PA 
Water Damage Restoration in New Hope and Solebury, PA