RestorationMaster
Mold can overtake a home in a matter of days. Mold is a very serious situation and can result in property and structural damage. It can trigger allergies and cause other respiratory problems as well. As soon as moisture and a food source meet, mold will begin to form.
Luckily, RestorationMaster offers mold remediation services to completely eliminate all mold from your home in Willow Grove or Southampton, PA.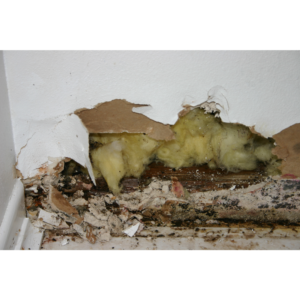 We are among the best in the business and our technicians are equipped to handle any mold remediation project and remove all mold.
Mold is a dangerous problem because it can appear at any time, even in hidden areas, and it can result in extensive property damage as well as health effects from exposure such as allergies or respiratory issues.  The spores are a constant natural presence and will form into mold growth as soon as it finds an environment that includes a moisture source and a food source.
Mold Remediation in Willow Grove and Southampton, PA
RestorationMaster provides mold remediation services to remove mold from homes and businesses in Willow Grove and Southampton, PA.  As a Quality Restoration Vendor, each of our technicians are highly trained and uses the best available equipment to clean up and remove any size mold contamination.
Moisture is the main trigger of mold growth which makes mold more likely to appear as a result of water damage, leaks, or humidity.  Slow leaks and humidity can also cause mold to grow in hidden areas such as wall cavities, above ceilings, and in attics or basements where it is much more difficult to detect.  Mold tends to use cellulose which is found in wood, drywall, and other building materials as a food source, and in time, the mold will devour these materials to the point that they are no longer salvageable.  In addition to property damage, mold also causes negative health effects as breathing in the spores can trigger allergies and other reactions.
Mold removal can be difficult and dangerous which is why it is best to call our professionals at RestorationMaster.  We are a Quality Restoration Vendor which means that our technicians have received the highest level of training to handle any case of mold using the most advanced cleaning products and equipment.  Our mold remediation services include testing to find hidden mold growth, repair or replacement of affected surfaces, and repair of the moisture source that caused the mold growth.
The appearance of mold in your home or building is a serious problem that needs immediate attention before it has the chance to cause severe damage or negative health reactions.  If there is mold in your home or building in the Willow Grove and Southampton, PA area, call RestorationMaster for quality mold remediation services.
You can reach us 24 hours a day by calling (267) 961-7065.
---
Related Mold Remediation Services
Mold Remediation in Buckingham and Doylestown, PA 
Mold Remediation in Levittown, PA
Mold Remediation and Mold Removal in Newtown and Yardley, PA
Mold Remediation in Warminster, PA
Mold Removal in New Hope and Solebury, PA