(888) 583-5345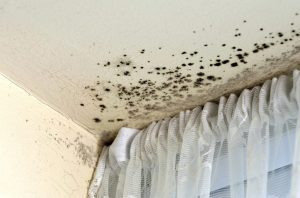 Mold and mildew can develop within a home after a flood or leak and its growth can cause property damage and increase health risks. RestorationMaster provides mold and mildew removal to Wayzata, MN to eliminate mold and mildew growth from a home or property and repair any damage it may have caused. Our phone lines are open 24 hours a day to respond promptly to mold and mildew cleanup needs in the Wayzata, MN area.
Mold growth is typically a symptom of water damage so our team begins the mold remediation process by testing the extent of moisture exposure. These initial tests help determine how long the property has been exposed to moisture, how much was absorbed, and how deep the damage has penetrated. After these tests, we perform the mold and mildew removal process and work carefully to prevent other areas from becoming contaminated. Our trained technicians use the most advanced products, methods, and equipment of the industry to provide quality mildew and mold cleanup services while keeping your property protected.
Our mold remediation process includes:
Locate and repair the source of the moisture.
Clean or replace the areas affected by mold growth.
Keep all workers and clients safe and protected.
Prevent the contamination from spreading.
If your home or business in Wayzata, MN has mold or mildew growth following water damage, contact RestorationMaster for mildew and mold removal. We are available to take your call 24 hours a day, 7 days a week at 888-583-5345 for mold remediation services in Wayzata, MN.