Serving the Round Rock area since 2008
Trauma and biohazard cleanup require professional experts to get the job done safely and correctly.  ServiceMaster Restoration by Century, Round Rock, TX has the skills, equipment, and experience necessary to handle any biohazard house cleaning. Whether caused by traumatic injury, suicide, homicide, or other unintended death, we will get the job done.
Trauma Scene Cleanup
Our trauma scene cleanup guarantees peace of mind after a tragic event. We provide a safe and effective biohazard cleanup for all incidents of Round Rock, TX.  In addition, we will work with your insurance company to coordinate the trauma cleanup services at the best price.
Biohazard Cleanup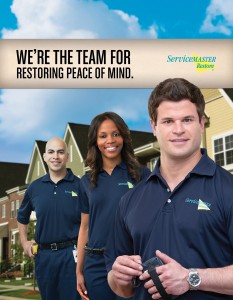 Biohazard cleanup after an accident or death may be required for wet, moist, or flaked blood. ServiceMaster's specialists have the technical skills required to guarantee an efficient cleanup.  Beyond their bio cleanup knowledge, they have the professional demeanor and discretion to understand the impact of these personal tragedies.
Available 24/7
Our Mission is to Restore Peace of Mind.
To request a quote for ServiceMaster Restoration by Century trauma scene cleanup or biohazard cleanup services in Round Rock, TX and surrounding areas call (512) 765-9630. Available 24/7.
Related Biohazard Cleanup Services
Biohazard Cleanup in San Antonio, TX
Trauma Scene Cleaning in Austin, TX
Biohazard and Trauma Cleanup in Pearland, TX
Biohazard, Trauma, and Crime Scene Cleanup in Georgetown, TX
Trauma and Biohazard Cleanup in Magnolia, TX
---
Recent Reviews
Review by

A.D.
Rating

"Your attention to detail. Appreciate your customer service and promptness in getting someone out to my home."
---
Review by

B.T.C.T.
Rating

"PROFESSIONAL, COURTEOUS, QUICK, NEAT AND KEPT US INFOR. WE WERE MED AS TO ALL ASPECTS OF THE PROJECTVERY SATISFIED."
---
Review by

J.J.
Rating

"Incredibly fast response!"