Water damage is the most common problem that homeowners face and when there is sewage mixed into the water, the situation is much more dangerous.  Sewage water brings human waste, bacteria, and other harmful materials into the home that will not only contribute to the damage, but also increase the risk of illness or infection.  Flood water that contains sewage should only be cleaned up by a professional with the right training and equipment. RestorationMaster provides sewage cleaning services to remove sewage water caused by floods and sewage backups from homes in Plainfield, IL.  We use state-of-the-art water extraction equipment that can handle removing contaminated water, and our advanced cleaning products and disinfectants will ensure that the area is safe to use.
Sewage may find its way into your home if there is a sewage backup or if water from a natural flood mixes ith sewage before flooding your home.  Sewage backups occur when the main line from your home to the sewer becomes clogged and the water is forced back up through the drains.  This results in raw sewage flooding your home which can lead to structural damage, a buildup of waste materials, and possible health effects.  Dangerous materials like bacteria and microorganisms can spread infection or disease, making it very important to avoid exposure to the water.  The quicker you call a professional to remove the sewage, the lower your risk of serious property damage and health issues.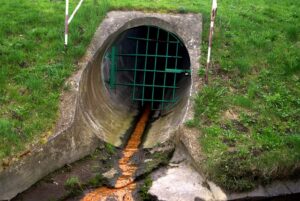 At RestorationMaster , we are fully prepared to remove any amount of sewage water from your home with our water extraction and dehumidification equipment.  You can count on our technicians to remove every trace of sewage water as well as clean, disinfect, and deodorize the affected areas.
We include the following steps with our sewage cleaning services:
Sewage Extraction: We can safely remove sewage water and thoroughly dry affected materials.
Cleaning, Disinfection, and Deodorization: Sewage water creates an awful mess and can also bring foul odors into the home. We will thoroughly clean and disinfect the entire damaged area and remove residual odors.
Drying and Dehumidification: Once we have extracted the standing water, we set up dryers and dehumidification equipment throughout the area to extract all excess moisture from the affected materials.
The presence of sewage in your home is dangerous for your health and damaging to your property which is why you cannot hesitate to act.  If you have flooding in your home or business in Plainfield, IL and suspect that it contains sewage, call RestorationMaster immediately for sewage backup cleaning.  You can reach us at (630) 576-0336 any time to respond to sewage backup emergencies.