Carpeting in any commercial or residential space is one of the most noticeable features. However, it tends to get ignored until the point that it gets noticeably worn and dirty. A faded, stained, or worn carpet can impact the look of the entire space in your office or home. On a commercial property, a deteriorating carpet can have a negative impact on the impression that your clients, customers, visitors and employees get of your business. In a home, a damaged or dirty carpet can affect the comfort and aesthetic appeal of a room. This makes it imperative to ensure that your carpets are cleaned regularly by professionals. Keeping your carpets clean helps ensure that the indoor environment in your home or building is comfortable, clean, and healthy.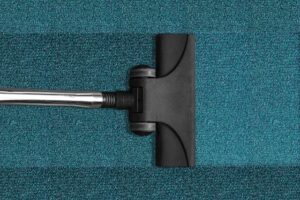 RestorationMaster provides professional and reliable carpet cleaning services to commercial and residential customers in Plainfield, IL. We can thoroughly clean & restore your carpets using highly-advanced cleaning equipment and products. Our methods and equipment remove all the stains and soil from your carpets and restore them to their original condition.
It's a good idea to get your carpet cleaned by professional carpet cleaners at least once each year. Your carpet endures a great deal of wear and tear and over time, it also gathers a lot of debris and dirt that gets tracked in by the foot traffic. If the carpets aren't cleaned with regularity, they will eventually get faded and the fibers will also start coming apart at the seams.
While vacuuming helps reduce the amount of debris that gets embedded in the carpet, only professional carpet cleaning can remove this kind of stubborn debris completely. We at RestorationMaster completely remove embedded debris from all types of carpeting with the hot water extraction method. This method is highly effective and the carpet will be dry and ready for use within 24 hours.
Carpet Cleaning Services- The Steps We Follow
Inspection of all the carpeting
Vacuuming
Pre-treating the stains and spots
Loosening of the soil with a pre-spray
Hot water extraction cleaning
Post-treatment of any remaining stains
Grooming carpet fibers for quick drying and improved appearance
Final inspection
For excellent carpet cleaning services for your home or office in Plainfield, IL, callRestorationMaster . You can reach us at (630) 576-0336 to get a free estimate or to schedule an appointment.