RCM Restoration Services
A major storm can happen in any corner of the world and it is important to know the types of storms your area may face so you can protect yourself and your property.  Residents of the Peachtree City, Georgia area should be familiar with the type of severe weather that regularly affects the central Georgia region.  Weather conditions such as thunderstorms, tornadoes, strong wind, and hail put property in Peachtree City, GA at risk of serious damage.  If your home or business is ever damaged by winds, rain, or flooding, it is important to act fast to help limit the damage and get your property repaired.
RCM Restoration Services provides complete storm damage restoration & repair services to help homes and businesses in Peachtree City, Georgia recover from damage caused by a storm.  We can help repair structural damage caused by wind or fallen objects and we can also deal with water damage caused by excessive rain or flooding.
Storm Damage Restoration Company in Peachtree City, Georgia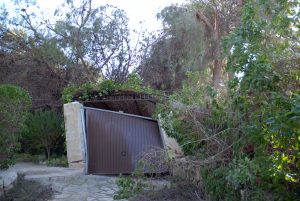 Homeowners and business owners in the Peachtree City, GA area should always be prepared for the possibility of a storm because one could occur at any time.  In most cases involving storm damage, homes and buildings experience structural damage from the wind and water damage from the rain or flooding.  The wind can be strong enough to cause physical damage to the outside of a building including the windows, siding, and roof.  If this type of damage is not repaired, the building will be vulnerable to further damage caused by outside elements like rain or animals.  A storm may cause water damage on your property in one of many ways from leaks to indoor flooding.  The presence of water can result in serious structural damage and even mold growth without quick restoration.
Once a major storm passes, check your property inside and out for possible damage.  If you need a storm damage restoration company, contact RCM Restoration Services to begin the restoration process.
Our storm damage restoration services consist of the following:
Flood Damage Restoration: We have the proper extraction and drying equipment to fully remove flood water and extra moisture from your property. Our water extraction and drying services will help prevent lingering issues with excess water including mold growth. (Click to learn about our mold remediation services)
Board Up and Tarping: If your building has experienced severe exterior damage, we can cover the damage and secure the building with emergency board ups and roof tarping.
Structural Repairs: We can help rebuild serious structural damage to the roof, siding, and other structural elements of the building.
Debris Clearing: Storm damage can leave your property littered with dangerous debris. We will clear all debris including glass, wood, tree branches, and other building materials.
If a major storm passes through your area, make sure you inspect your property for damage and immediately call our professionals to handle the restoration.  Structural issues and water damage will only get worse until they are dealt with which is why you must take immediate action.
Contact Us
At RCM Restoration Services, we are ready to provide storm damage restoration services in the Peachtree City, GA area, 24 hours a day.  Give us a call at (470) 458-3664 to respond to storm damage emergencies in Peachtree City, GA.
---
Related Storm Damage Repair Services:
---
Recent Reviews
---
Review by

C. B.
Rating

"Great group of people to do business with. I have worked with RCM on several projects and my experiences are always positive. Very well set up to accommodate any of your restoration needs. Highly recommend!"
---
Review by

C.H.I.
Rating

"This is an amazing company!!. They sincerely care about their clients. Rod and his team do a phenomenal job of restoring your home and business to it's original look! Fire and flooding is devastating but having someone like this company to help you get back to normal makes all the difference. Put this company on your contact list under favorites!! They get a A+++++ rating from me! Thank you RCM Restoration for your outstanding customer service and work ethic!!"
---
Review by

I. C.
Rating

"The people working at RCM are very nice. They did a great job on my mold mitigation. The only thing I did not like is the machinery that had to be used to fix the issue rose the temp in my house by 15 degrees in the summer."
---