RCM Restoration Services
RCM Restoration Services has, for nearly two decades, been a provider of disaster restoration and cleaning services for residential and commercial properties in McDonough, Georgia, and the neighboring areas. Our professional technicians will promptly respond to your call following a disaster to contain the property damage. We will use state-of-the-art equipment and techniques to conduct quality restoration work.
Our business started as a one-person carpet cleaning company. Soon after, we transitioned into becoming a disaster restoration provider. Since then, we have experienced exponential growth; we have a large storehouse, advanced equipment, and a full staff. Our employees are dedicated to restoring your home or business after a disaster and providing exceptional customer service.
The following are the primary disaster restoration and cleaning services we provide:
Water damage restoration and cleaning
Fire and soot damage restoration and cleaning
Storm damage restoration
Mold removal
Residential and commercial roofing
Hoarding cleanup
Emergency board up
Odor removal
Sewage cleanup
At RCM Restoration Services, we are prepared to respond to your disaster emergencies on a 24/7 basis to limit the damage and begin the restoration work. Every one of the technicians we employ are well trained, have IICRC certification, and are properly equipped to provide quality restoration work for damage of all kinds. Furthermore, we are proud to be a part of the Society of Cleaning and Restoration Technicians (SCCRT) and DKI, North America's largest organization of restoration contractors. Our technicians will provide great customer service in addition to exceptional results. Regardless of the harm that has occurred, you can be at ease knowing there is help on the way.
Available 24/7, the professional technicians at RCM Restoration Services can be reached for emergency disaster restoration and cleaning services in McDonough, GA, by calling (678) 809-7788.
Due to the various potential sources of flooding and excess water, water damage is known to be the most common form of property damage. Natural conditions like flooding and rainfall can cause harm, but internal issues like sewage backups and burst pipes can result in serious water damage as well. No matter what caused it, all cases of water damage need to be dealt with immediately. Otherwise, porous building materials and furnishings will continuously absorb the water, spreading and worsening the damage. With enough time, it will lead to structural harm and even mold growth. RCM Restoration Services can help homes and buildings in McDonough, GA, that have been affected by excess water and flooding through our water damage restoration services. Our technicians can remove any amount of water, using our water extraction and drying equipment, and restore the damage.
Because of how fires can endanger people's lives and quickly spread, fires are known to be one of the most dangerous disasters that can affect a home or building. If a fire does break out on your property, then you must evacuate the place promptly and have the fire extinguished right away. However, the damage is not done once the flames are out. When there's a fire, it produces corrosive byproducts like smoke and soot, which will continue to linger and cause damage after the fire is out. Knowing this, restoration work needs to be done as soon as possible. RCM Restoration Services can help homes and commercial buildings in McDonough, GA, that have been damaged by a fire with our fire damage restoration services. Our technicians will make structural repairs and clean and restore the damaged materials.
Not only is mold a problem because of the damage it can cause to your property, but also because of the negative effects it can have on your health. Mold uses cellulose as a food source, a material found in common building materials like wood and drywall. Furthermore, mold is prone to growing in areas affected by excess water and moisture. Until removed, mold will continue to harm your property. RCM Restoration Services can help homes and businesses in McDonough, GA, that have been affected by mold growth with our mold remediation services. Our technicians will locate all cases of mold and will work to effectively restore the damaged areas.
If there is a severe storm headed your way, it is impossible to figure out what kind of effect it will have on your property. From thunderstorms to tornadoes, there are several kinds of storms that can leave your home or business damaged and in an unstable condition. In such a case, immediate repairs need to be made to prevent the damage from worsening. RCM Restoration Services can help homes and businesses in McDonough, GA, that have been severely damaged by a storm with our storm damage restoration services. Our technicians will stabilize the structure, make repairs, and conduct work that restores your property to its former state.
The roof of your home or commercial building is the first line of defense against the elements and other outside forces. Because of this, your roof can sustain a lot of damage from a storm, animals, debris, and other sources. If your roof is harmed, it needs to be repaired promptly. Otherwise, your property is left unprotected and vulnerable to damage by rain, wind, and other outside forces. RCM Restoration Services can help homes and businesses in McDonough, Georgia, with our residential and commercial roofing services. Our technicians will cover the roof for protection and then repair the roof damage.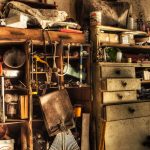 Hoarding involves intense anxiety that stops affected individuals from throwing anything away because they build a relationship with their belongings. But with increased clutters in the house, it creates a dangerous living condition with increased fire hazard and chances of bacteria growth. To improve and restore their living condition, you need to call an hoarding cleanup company to help with the cleaning out the property. Call RCM Restoration Services for hoarding cleanup services and we will help with this problem. We treat the individuals with respect when we enter the property to clean the house.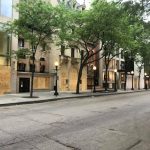 Unexpected natural disasters can happen: floods, storms, and other accidents can severely damage the exterior and the structure of commercial and residential properties. As a property owner, you want to protect your property from these kinds of disasters. RCM Restoration Services can stabilize and board up homes and buildings with our emergency board up services in McDonough, GA. You can act proactively before the disaster hits, or protect the integrity of the property after the disaster. Either way, you don't want to leave your property in a dangerous condition. We will cover all the openings from roofs to windows and stabilize the structure of the building to avoid further damages.
Unpleasant odors in a commercial or residential property usually come from water or mold damage, natural disasters, or most notably, fire and smoke damage. The smell will linger in the property because the odors can get absorbed in to the walls and floors. This make the odors hard to remove without the help from the disaster restoration professionals. At RCM Restoration Services, we use advanced deodorization methods and industrial equipment to remove odors from homes and businesses in McDonough, GA area. Our certified technicians are skilled and they will effectively remove the odors from affected materials and air spaces.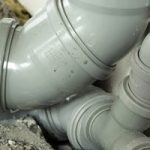 Sewage water can enter your property and contaminate not only the clean water in the house but also your floors and other furniture could be damaged from it. Even worse, because sewage water contains pathogens, bacteria, and viruses, exposure to sewage water can result in serious health issues. You cannot simply ignore the issue, take action by calling a professional sewage removal company to clean up the sewage water and take care of any repairs as soon as possible. RCM Restoration Services provides sewage cleanup services for contaminated homes and businesses in the McDonough area. Our certified technicians will safely and properly handle the removal and cleaning of sewage water.
Contact Us
For any disaster restoration services in the McDonough, GA area, contact RCM Restoration Services at (678) 809-7788.
---
---
Recent Reviews
---
Review by

C. B.
Rating

"Great group of people to do business with. I have worked with RCM on several projects and my experiences are always positive. Very well set up to accommodate any of your restoration needs. Highly recommend!"
---
Review by

C.H.I.
Rating

"This is an amazing company!!. They sincerely care about their clients. Rod and his team do a phenomenal job of restoring your home and business to it's original look! Fire and flooding is devastating but having someone like this company to help you get back to normal makes all the difference. Put this company on your contact list under favorites!! They get a A+++++ rating from me! Thank you RCM Restoration for your outstanding customer service and work ethic!!"
---
Review by

I. C.
Rating

"The people working at RCM are very nice. They did a great job on my mold mitigation. The only thing I did not like is the machinery that had to be used to fix the issue rose the temp in my house by 15 degrees in the summer."
---