RestorationMaster
Commercial and Residential Water and Fire Damage Restoration
(470) 458-3664 available 24/7
Service Area: Ellenwood, GA | Clayton County, Fayette County, Fulton County, Georgia
For over 20 years, RestorationMaster has been helping the homes and businesses in the Ellenwood, Georgia area with disaster restoration and cleaning services. Our technicians respond immediately after a disaster to prevent as much damage as possible with professional equipment and techniques.
We first began as a carpet cleaning company and a one-man business. But it wasn't long before we grew into a disaster restoration company, expanding significantly into a full staff with professional equipment and a climate-controlled warehouse. Our professionals are trained and experienced to provide various restoration services to restore your home or business to its former condition after a disaster.
Our restoration technicians provide various restoration and cleaning services that include the following:
Water damage restoration
Fire damage restoration
Mold remediation
Storm damage restoration
Reconstruction roofing
Hoarding cleanup
Emergency board up
Odor removal
Sewage cleanup
We are available 24 hours day to respond to flood, water, fire, mold, storm, and other property damage emergencies. Our professionals are IICRC-certified, trained, and experienced to work efficiently and effectively restore your property to its original condition, regardless of the extent of damage.
RestorationMaster is also a member of the Society of Cleaning and Restoration Technicians (SCRT) as well as a member of DKI, the largest contractor restoration network in North America. With our services, you can expect quality results and excellent customer service.
RestorationMaster is available 24/7 at (470) 458-3664 to provide disaster restoration and cleaning services in the Ellenwood, Georgia area.
The most common causes of property damage are water and flooding because of the number of ways they can cause damage. Plumbing leaks, appliance leaks, roof leaks, natural flooding and sewage backups are stressful and destructive to your home or building as they continue to spread until they are cleaned up properly. Porous materials like insulation, flooring, drywall, and ceilings face a particularly high risk. RestorationMaster is available 24/7 to provide water damage restoration services for homes and buildings in the Ellenwood, GA area. Our professionals will respond right away to your emergency and restore the affected building materials to their original condition.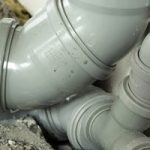 Sewage can enter your property from sewage backup, broken sewer line, toilet backup, or an overflow; it could also be mixed with clean water and enter that way. No matter how it enters your property, you want to take care of by calling a professional disaster restoration service to clean it up as soon as possible. Sewage water is filled with virus and bacteria and if it is mixed with the fresh water, it will contaminate the clean water too. You need to take action before it causes any health problems.  RestorationMaster helps sewage-contaminated homes and businesses in Ellenwood, GA with our sewage removal services. Our certified technicians will safely and properly handle the removal and cleaning of sewage water.
You can experience bust pipes at your home or business due to freezing temperatures, badly installed pipes, and even due to buildup of minerals in the pipes. When pressure builds up and the pipes burst, all the water inside them rushes out.  This can cause major damage to your property. You should call RestorationMaster as soon as you notice burst pipes at your property in Ellenwood, GA. Our highly trained technicians will ensure that they clean up all the flood water, dry out the damaged areas, and restore your property back to its original state.
If you experience a flood at your home or business, you should react right away and call the professionals. Any standing water that is left unattended for a longer period will absorb into building materials, furnishings, and carpeting and cause costly damage. It can also cause mold which is harmful for your health. Call RestorationMaster for emergency flood cleanup and dry out services in Ellenwood, GA. We will extract any extra water from your property and use specialized equipment and methods to dry out the affected areas.
When you experience indoor flooding at your home or business, it can be a devastating experience. Indoor flooding can damage flooring, carpeting, and various building materials. Once the water gets absorbed into these materials, it can cause rotting, warping and even mold growth. It is crucial to react quickly and call RestorationMaster for flooded basement cleanup services in Ellenwood, GA. We can extract the water from the indoor flooding and clean and dry out all the affected areas. Our highly trained technicians will make sure we use the proper drying equipment to circulate the air through your property and fully restore the damage.
Not many disasters are more dangerous or harmful than a fire. As soon as it starts, it will spread and cause major damage throughout the property until it's extinguished by the fire department. But even after the flames are out, the smoke and soot will still spread into the walls and flooring, causing secondary damage. RestorationMaster is available 24/7 in the Ellenwood, GA area to provide fire damage restoration services for homes and buildings. Our technicians will respond right away, conduct emergency cleaning, stabilize your building structure, and restore your building materials and belongings to their original condition.
The presence of mold growth in your home is dangerous and destructive. Excess humidity or moisture in your property will cause the natural mold spores in the air to gather and develop on the walls, floor, ceiling or any other porous material in your home or building. RestorationMaster is available in the Ellenwood, GA area to provide mold remediation services for homes and buildings to remove mold at the source and dry out the air to prevent it from returning. Our technicians use professional products and equipment and remove all cases of mold while applying anti-microbials to ensure it won't return in the future.
It's fun to watch a thunderstorm pass through the area, but when it causes damage to your home or building, things get a bit stressful. If you have damage to your home's exterior, such as the front door, roof, siding, or windows, it's important to have it repaired right away to prevent additional damage from the next storm. RestorationMaster is available 24/7 in the Ellenwood, GA area to provide storm damage restoration services. We will remove all debris, including sticks, broken glass, rocks, fallen trees and power lines to restore your home or building to its previous condition. We can also stabilize your building structure to prevent additional damage.
Not many home and business owners give much thought to the condition of their roof, but it's one of the most important features of a home or building for protection. If there's a leak, it will continue to get worse over time, causing water damage to your interior structure and even ruining your belongings. RestorationMaster is available 24/7 in the Ellenwood, GA area to provide residential and commercial roofing services to repair all damage to your roof. We can provide everything from repairs to replacement, depending on the condition of your current roof.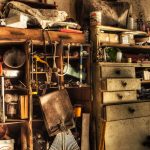 Hoarding is a mental disorder that must be approached with compassion, it can cause the individual to develop an unique relationship with their belongings. It creates a dangerous living condition with increased fire hazard and chances of bacteria growth. The affected individual may not have the mental capacity to clean out the house by themselves, that is why you need a hoarding cleanup service to help improve their living condition. RestorationMaster provides hoarding cleaning services to help people with a hoarding problem in Ellenwood, GA. We treat the individuals with compassion and respect when we clean and organize their homes. Afterwards we can also assist them in maintaining a neat and safe environment.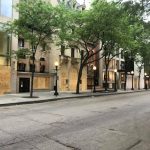 It is important to protect your property when nature disasters come. Commercial and residential properties can suffer severe structural or exterior damages from floods, storms, fire, and accidents that leave the the buildings in a dangerous condition. RestorationMaster can stabilize and board up homes and buildings before and after any disasters with our emergency board up services in Ellenwood, GA. We will cover all the openings and stabilize structures that are most susceptible to damages.
When your home or property suffers from fire and smoke damage, water damage, mold damage, or other natural disasters, it can leave an unpleasant odor that lingers. It can be very difficult to remove the odor completely without help from the professionals because the odors will be absorbed into porous materials like floorings and walls. At RestorationMaster, we use industrial equipment and advanced deodorization methods to remove odors from homes and businesses. We use industrial deodorization equipment and advanced techniques to effectively remove the odors from affected materials and air spaces.
Contact Us
For any of the restoration or cleaning services listed above in the Ellenwood, GA area, contact RestorationMaster at (470) 458-3664.
---
Related Disaster Restoration Services: