RestorationMaster
For almost 20 years, RestorationMaster has been providing disaster restoration and cleaning services for the homes and businesses in Clayton County, GA.  Our technicians can be relied on to respond immediately after a disaster to limit the damage and provide effective restoration services using state-of-the-art equipment and methods.
Our business began as a one-person carpet cleaning company.  Not long after our founding, we became a disaster restoration provider and have since grown exponentially with a full staff, advanced equipment, and a large storehouse.  We are committed to providing the best possible restoration services to get your home or business restored following a disaster.
The main disaster restoration and cleaning services we provide include:
Water damage restoration
Fire damage restoration
Mold remediation
Storm damage restoration
Reconstruction roofing
Hoarding cleanup
Emergency board up
Odor removal
Sewage cleanup
RestorationMaster is ready to respond 24 hours a day to disaster emergencies to limit the damage and start the restoration.  Each of our technicians is IICRC certified, trained, and equipped to provide effective restoration no matter the level of damage.  We are proud members of the Society of Cleaning and Restoration Technicians (SCRT) and we are also a member of DKI, the largest organization of restoration contractors in North America.  You can expect quality results from our technicians as well as excellent customer service.  No matter what has happened, help is on the way.
You can reach our technicians at RestorationMaster 24 hours a day at (470) 458-3664 for emergency disaster restoration and cleaning services in Peachtree City, Georgia.
Excess water and flooding are the most common causes of property damage because they can come from many potential sources.  It is common for water damage to occur as a result of natural conditions like rain and flooding but internal problems with leaks, plumbing, appliances, burst pipes, and sewage backups can also cause significant water damage.  All water damage requires immediate action because porous building materials and furnishings will take in the water, allowing the damage to spread and get worse.  Overtime, water damage can lead to structural damage and mold growth. RestorationMaster provides water damage restoration services in Clayton County, GA to remove water and flooding from homes and buildings.  Our water extraction and drying equipment can remove any amount of water and we will also restore the damaged areas.
Fires in homes and buildings are very dangerous disasters because they can quickly cause significant damage and endanger lives.  It is important to evacuate the building and have the fire put out as quickly as possible, but the damage does not end here.  Fires create smoke, soot, and other corrosive byproducts that will remain and spread after the fire is out and cause additional damage.  This is why the restoration needs to start immediately after the fire is out.  RestorationMaster provides fire damage restoration services in Clayton County, GA to clean up and repair homes and businesses damaged by a fire.  Our technicians can repair structural damage from the fire and restore items and materials damaged by smoke and soot.
The appearance of mold in homes and buildings is a major problem because it can cause serious damage and affect your health.  Mold is most likely to appear in areas that contain water or moisture, and it feeds on cellulose which is found in drywall, wood, and other common building materials.  The mold growth will continue to spread and cause damage and increase the risk of related health effects until it is removed.  At RestorationMaster, we provide mold remediation services to remove mold from homes and businesses in Clayton County, GA.  Our technicians will find and remove all mold and make sure the affected areas are restored.
When a major storm hits, it is difficult to tell how it will affect your property.  Several types of storms including thunderstorms, hailstorms, and tornadoes can cause serious damage to homes and buildings and leave them unstable.  It is important to have your property repaired immediately after a storm or the damage could get much worse. RestorationMaster provides storm damage restoration services in Clayton County, GA to stabilize and repair properties affected by storms. Our technicians can address structural damage as well as flooding and water damage to get your property restored.
The roof is the first line of protection from the elements for homes and buildings.  However, this also means that the roofing is likely to be damaged in a major storm.  Damage to the roof is a major issue because this leaves your property vulnerable to further damage from wind, rain, and other elements.  It is important for damaged roofing to be covered and repaired right away. RestorationMaster provides residential and commercial roofing services in Clayton County, GA to repair damaged roofing for homes and commercial buildings. Our technicians will quickly cover the roof to protect your property and fully reconstruct the damage to your roof.
Hoarding creates an unsanitary living condition that increases fire hazard on a property and also gives an environment for bacteria to grow and thrive. It makes the house dangerous to live in. Sometimes the hoarder may not have the mental capacity to clean out the house by themselves, that is why a hoarding cleanup service should be called to improve the living condition. RestorationMaster provides hoarding cleaning services to help people with a hoarding problem in Clayton County, GA. We treat the individuals with respect when we clean and organize their homes, and assist them in maintaining a neat and safe environment.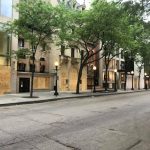 When natural disasters come, commercial and residential properties can suffer from devastating property damage. Severe floods, storms, fire, and accidents can result in serious structural or exterior damage that leaves any building in an extremely dangerous condition that concerns the property owners. The technicians of RestorationMaster can quickly stabilize and secure severely damaged homes and buildings with our emergency board up services before and after any disaster. We will cover up openings, large holes, and windows to protect the building from outside elements. We can also stabilize any structural damage to prevent more serious issues.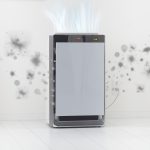 Natural disasters like water damage, flood damage, storm damage, mold, and most importantly, fire and smoke can leave an unpleasant odor in commercial and residential buildings. Odors are difficult to remove completely without professional equipment because they get absorbed into the building materials like walls and floorings. At RestorationMaster, we use industrial equipment and advanced deodorization methods to remove odors from homes and businesses. Our advanced purification and air sanitation methods will leave your property odor free.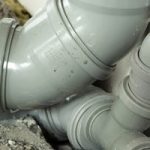 Sewage waste can enter your property from natural flood or storm waters, and sewage backups. Stay away from the sewage wastes because they are dangerous to your property and to your health. Take care of it by calling a professional services to get it cleaned as soon as possible. The water is contaminated by pathogens, viruses, and bacteria that can cause severe health problems if you don't take any action. If you find sewage water, immediately call a professional to handle the sewage cleanup. With our sewage cleanup services, RestorationMaster helps sewage-contaminated homes and businesses in Clayton County, GA. Our certified technicians will safely and properly handle the removal and cleaning of sewage water.
Burst pipes can occur due to freezing temperatures, wear and tear of the pipes, or mineral buildup from hard water.  When a pipe bursts, large amounts of water will spill out and cause major damage to your property. RestorationMaster offers burst pipe flood cleanup services to homes and businesses in Clayton County, GA, and the surrounding areas. We will extract the water from the pipe burst and dry out, clean, and restore your property quickly and efficiently.
There are many ways that water damage can occur in your home or building, including leaks, appliance issues, and flooding. When water damage occurs, you need to take immediate action as the water will spread through porous materials and cause property damage and mold. RestorationMaster offers emergency flood cleanup and dry out services to homes and businesses in Clayton County, GA, and the surrounding areas. We will make sure your property is fully dried out, cleaned, and restored back to its original state.
When your basement floods, it can be a devastating experience. Porous materials such as furnishings, carpeting, and building materials like wood and drywall will become saturated with water. This can cause them to corrode and rot and they may also be affected by mold. RestorationMaster provides flooded basement cleanup to remove flood water from homes and businesses in Clayton County, GA. After the flood water is extracted, our technicians will dry and restore the affected area and materials to return your property to its pre-flood state.
Contact Us
For any disaster restoration services in the Clayton County, GA area, contact RestorationMaster at (470) 458-3664.
---
Related Disaster Restoration Services: