Any type of water damage in your home can be a nightmare to deal with, especially if the water contains sewage. Sewage water can enter your home in a couple of different ways including backups caused by clogs in the sewer line and mixing with natural flood water. The presence of sewage in your home is very dangerous because of the damage it causes and the threat it poses to your health. A trained professional must be called to remove any water that contains sewage. ServiceMaster of Aurora provides sewage backup cleaning services in Naperville, IL to clean up flooding and water damage involving sewage. Our technicians can safely extract sewage water from your home as well as clean and restore the damaged areas.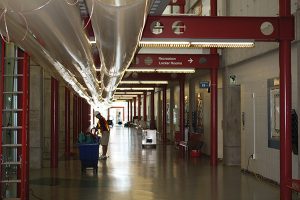 It is common for severe indoor flooding to contain sewage water. If you believe that the excess water or moisture in your home is mixed with sewage, it is best to exercise caution and call our professionals. Sewage contains waste materials that could harbor viruses, bacteria, and other harmful toxins that cause serious health problems. Water mixed with sewage can also cause major structural damage and leave behind unpleasant odors as well as a buildup of waste materials. Any hesitation to deal with a sewage backup will lead to more intense structural damage and a greater risk of mold or health issues.
At ServiceMaster of Aurora, we can thoroughly remove water that contains sewage and completely clean the affected areas to prevent negative health effects and mold or mildew growth. We use the best water extraction equipment of the industry to ensure that all affected materials are dried and restored.
Our sewage cleaning services consist of these steps:
Sewage Extraction: All water and moisture containing sewage is extracted safely and effectively.
Cleaning, Disinfection, and Odor Removal: The entire area is cleaned and disinfected to remove any harmful toxins or microorganisms left by the sewage water. We can also remove foul odors with our deodorization process.
Drying and Dehumidification: All affected surfaces and materials are thoroughly dried using our advanced drying equipment and dehumidifiers.
Sewage backups should be treated as emergencies because of the property damage they can cause and the potential health effects. You should never try to clean up sewage yourself because doing so will only increase your risk of related health issues. If you are dealing with sewage in your home in Naperville, IL, make sure you call ServiceMaster of Aurora right away for sewage backup cleaning. We are available 24 hours a day at (630) 352-0753 for emergency response.