630-352-0753
Having a construction job done on your property can be a stressful experience which makes it a relief when the project is finished.  While you may be excited to start using the area once the construction is complete, the site may not be totally ready for use.  Construction crews often leave debris behind including screws and nails and they do not clean up the dust they have created in your home.  RestorationMaster provides post construction cleaning services in Naperville, IL to clean up construction sites on your property.  Our cleaning professionals will remove all hazardous debris left behind and effectively cleanup any remaining dust and dirt.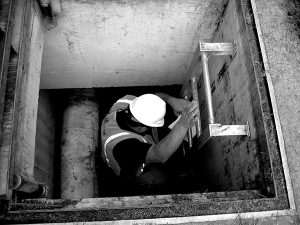 Construction projects involve the use of tools, various parts, and building materials and it is common to find nails, sheetrock, and other step hazards littered throughout the jobsite.  The other issue with construction projects is the incredible amount of dust and dirt they create that settles throughout the home.  This is not only a nightmare to clean up, but it can also trigger allergies and accumulate within the HVAC system where it can cause even more problems.  Our cleaning professionals will check the entire construction site for debris that has been left behind as well as clean up the dust and dirt.  We will meticulously go over the entire construction site to ensure that you return to a clean and safe environment.
Our complete post construction cleaning services include the following:
Thorough dusting of the jobsite and surrounding areas
Paint overspray cleaning
Wall and ceiling cleaning
Light fixture dusting and cleaning
Bathroom fixture cleaning
Interior window cleaning
Vacuuming and carpet treatment
Hard floor mopping
We understand that you may be anxious to start using your home again after a construction project has been completed, but it is best to have the area cleaned first.  Make sure you call RestorationMaster once a construction project is finished up in your home in Naperville, IL.  Our cleaning professionals will remove all dirt, dust, and hazardous debris so you can truly enjoy your newly built space.  You can call us at 630-352-0753 for more information.