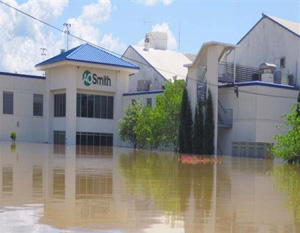 At ServiceMaster of Aurora, our commitment is to our customers. We believe that business restoration is an opportunity to provide remarkable service. No matter what large loss affects your institutional, industrial, commercial, office or retail facility, you need a business restoration vendor to get the job done fast, and done right.
Many restoration companies are not able to handle commercial large losses. ServiceMaster of Aurora can make sure that your place of business it returned to its original condition as quickly as possible. This will save you time and money, ServiceMaster of Aurora strives to have your business up and running as soon as possible.
Pack-out Services
Whether it is a large fire, flood or natural disaster, ServiceMaster of Aurora will be able to handle any large loss your business may face. On-site cleaning services will be enabled quickly to save property and goods. Pack-out services can be preformed as well. This allows ServiceMaster of Aurora to safely clean and store your property at their service warehouses. There, they have larger cleaning equipment that can clean and restore property and goods. They will keep these items safe while your business is being returned to its original condition. Make sure to turn to ServiceMaster of Aurora to handle any large commercial loss your business may encounter.
For flood or fire large loss in Naperville IL area, choose ServiceMaster of Aurora by calling us at 630-352-0753 and discover true "Peace of Mind."