Why and How People Choose a Professional Contractor After a Home Disaster
Nobody wants a natural disaster to cause damage to their home.  The property damage caused by flooding, storms, fires, smoke, mold, and others can be extensive and leave you feeling overwhelmed about what to do next to save your home.  However, it is important to act quickly because damage caused by these sources will continue to spread further in your home and their effects will get worse.
If your home is affected by a natural disaster, the first thing you need to consider is your safety.  Once you have ensured the safety of everyone in your home, you must then call a restoration contractor to limit and restore the damage.  In this guide, we will discuss the importance of calling restoration professionals after a disaster as well as how to find a restoration contractor you can count on.
Professional contractors rely on quality leads to run their businesses.  If you want to get more leads for your contractor business, RestorationMaster can help with our lead generation services.
What to Do When a Natural Disaster Occurs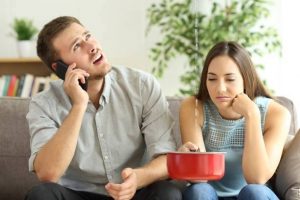 Your home can experience damage from many factors including water and flooding, fire, smoke, soot, mold, storms, accidents, and more.  The one thing all of these disasters have in common is that they can cause widespread damage while putting you and your family in danger.  You need to take the following actions after a natural disaster occurs before calling a restoration contractor for help.
Ensure your Safety
All types of natural disasters can create unsafe living conditions.  Flooding can introduce harmful materials, mold is harmful for your health, and fires and storms can cause serious structural damage that can leave your home unstable.  As much as you may want to stay in your home after a disaster occurs, the damage is likely serious enough to make the home unsafe.
You must consider the following in the aftermath of a disaster:
Structural damage: Some instances of structural damage are obvious, but most of the time, this type of damage can be hidden. It is possible for the walls, flooring, and ceiling to be compromised as a result of the damage and it may take a few days for this damage to become apparent.  Walls and ceilings that seem fine in the immediate aftermath may collapse within a couple of days.
Health effects: The condition of your home may be hazardous for your health after a disaster. Flood water may contain sewage and other harmful materials and it can also lead to mold growth.  Exposure to mold can cause allergic reactions as well as more serious conditions with prolonged exposure.  If there was a fire, smoke and soot may still be lingering on your property.  Breathing in these materials is harmful for your lungs.
Arrange for Accommodations to Relocate
In most cases after a disaster, it is probably best to leave the home for your safety.  You will have to make your own accommodations to find somewhere else to stay while your home is repaired and restored to safe living conditions.  Before you finalize your accommodations, call your insurance company to see if they will cover the cost of your temporary relocation.
Keep Records of Every Repair
When the repairs start in the aftermath of the disaster, make sure you keep a record of every single repair that is done.  Keep the receipts and record when the repairs took place.  After your home is restored, include the records of every repair with your insurance claim.  Your insurance company is more likely to cover the repair expenses that you record and report with your claim.
Steps to Take Before Leaving Your Property
If you need to leave your home after a disaster, make sure you do the following before you leave:
Secure the home: Make sure all doors and windows are shut and locked and unplug electronics and appliances. If necessary, have your home boarded up.
Move important documents: Documents including property and car titles need to be put in a safe place.
Secure valuables: Any valuable belongings that you want to keep safe should be gathered to either take with you or to give to a trusted friend or family member to hold on to.
Call law enforcement: It is beneficial to call local law enforcement and ask them to check on your property periodically.
Why You Should Call a Professional Restoration Contractor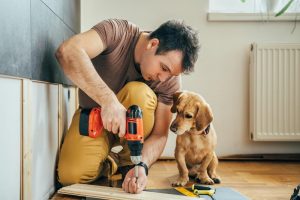 As explained above, the damage caused by a natural disaster may be extensive and complex, and much of it may also be hidden.  To ensure that your home is fully repaired and restored to safe conditions, it is best to hire a restoration contractor.
The following are the main reasons why you should hire a restoration contractor to repair and restore your home:
Restoration experience: Restoration contractors are specifically trained and equipped to clean up and repair homes and businesses damaged by natural disasters like floods, storms, mold, and fire and smoke. They will identify and address the full extent of the damage and ensure that your home is fully repaired and restored to safe conditions.
Vendor connections: Experienced contractors will likely have professional relationships with the vendors that provide them with supplies and materials. These relationships will likely save you money as the contractor will be able to get them at a discounted price.
Variety of skills: Restoration contractors have dealt with the repair and restoration of many types of homes and businesses, and they have many general home improvement skills. These technicians have likely repaired just about every element of a home from drywall and flooring to kitchen cabinets and windows.
Safety: Restoration jobs must be done according to certain codes and OSHA regulations for the safety of their workers and your home. A licensed professional will get the correct permits and follow OSHA safety regulations to ensure that the job is done safely and that there is no further damage to your home.
Respect: A reputable restoration contractor respects the property of their clients. You can expect them to not only provide quality restoration services, but also clean up your home when they are finished so you can settle right back in when you return.
Save money: Having a trusted contractor complete the job right the first time will save you money. If a contractor does shoddy work, the damage will get worse, and you will have to pay even more in the future to correct the problem.
What to Do When Hiring a Restoration Contractor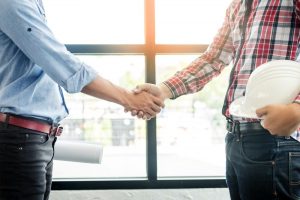 When you need a restoration contractor after a disaster, it is best if you take the time to find a reputable contractor that provides quality work instead of hiring the first contractor you encounter.  It is important to hire a professional quickly to limit the damage, but it will save you in the long run to take a little extra time to find a contractor that will do the job right the first time.  Hiring an inferior contractor quickly will lead to low quality work that you will likely have to pay to repair again.
You should do the following to make sure you hire a reputable restoration contractor:
Look for a Specialist
Water, mold, fire, and smoke can cause complex damage that takes a certain level of expertise to remediate.  It is important to find a contractor that is a specialist in remediating the type of damage that has occurred on your property.  A general contractor that provides remodeling will not have the tools or expertise to restore materials damaged by water, smoke, or mold.  A restoration specialist will know how to identify this type of damage as well as restore the affected areas and materials.
Look for a Contractor that Does Insurance-Related Repairs
The damage caused by a natural disaster will likely be part of an insurance claim so it's important to work with a restoration contractor that has experience dealing with insurance claims.  They will have some insight on the claims process and help ensure that the work they do will be covered by your policy.
Check Credentials
Calling a restoration professional should help put your mind at ease after such a difficult experience as they will begin restoring your home to its pre-disaster state.  Before hiring a contractor, make sure you check for the following credentials:
Skills and experience in restoration work and managing insurance claims
Licensed within their field and local municipality
Insurance coverage for the business in effect
Worker's compensation credentials
Once you have found a restoration contractor that meets the criteria, talk to them right away about sending their technicians to your home.  The sooner they arrive and start limiting the damage, the faster the restoration will get done and the less it will cost you.
Lead Generation from RestorationMaster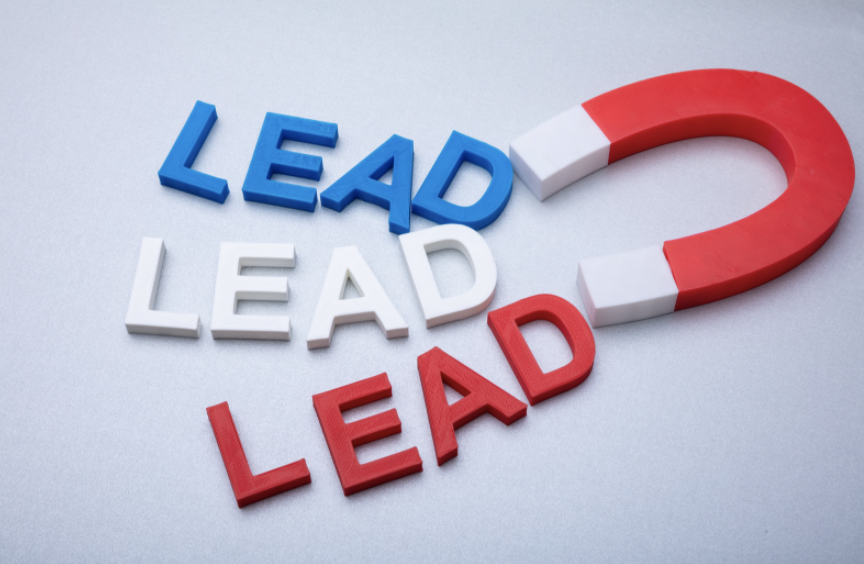 After a natural disaster occurs, homeowners want to reach out to a reputable restoration contractor to restore the damage and help get their home back to normal.  It is important for contractors to be found by homeowners in need to get good leads and book these jobs.
At RestorationMaster, we provide lead generation services to help contractors increase their volume of quality leads.  We generate exclusive contractor leads including water damage leads, fire damage leads, and mold remediation leads for contractors within their service areas.  The leads we generate go directly to your business so your staff can convert them.
You can reach us at (888) 860-7679 to learn more about our lead generation services for restoration contractors.